Prints
Snag limited edition signed & hand numbered giclée art prints by Brian Moss, including original paintings, fractal designs & liquid lights photography. Shipping is included for U.S. orders.
#0093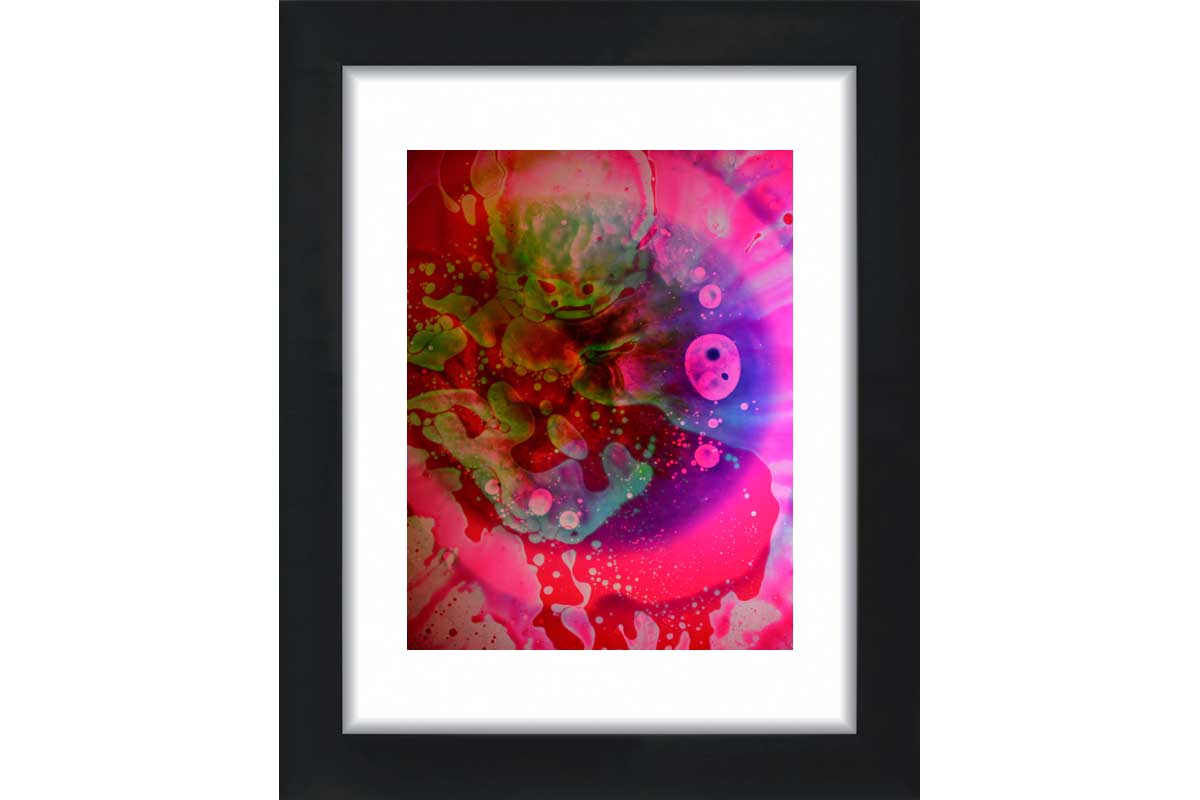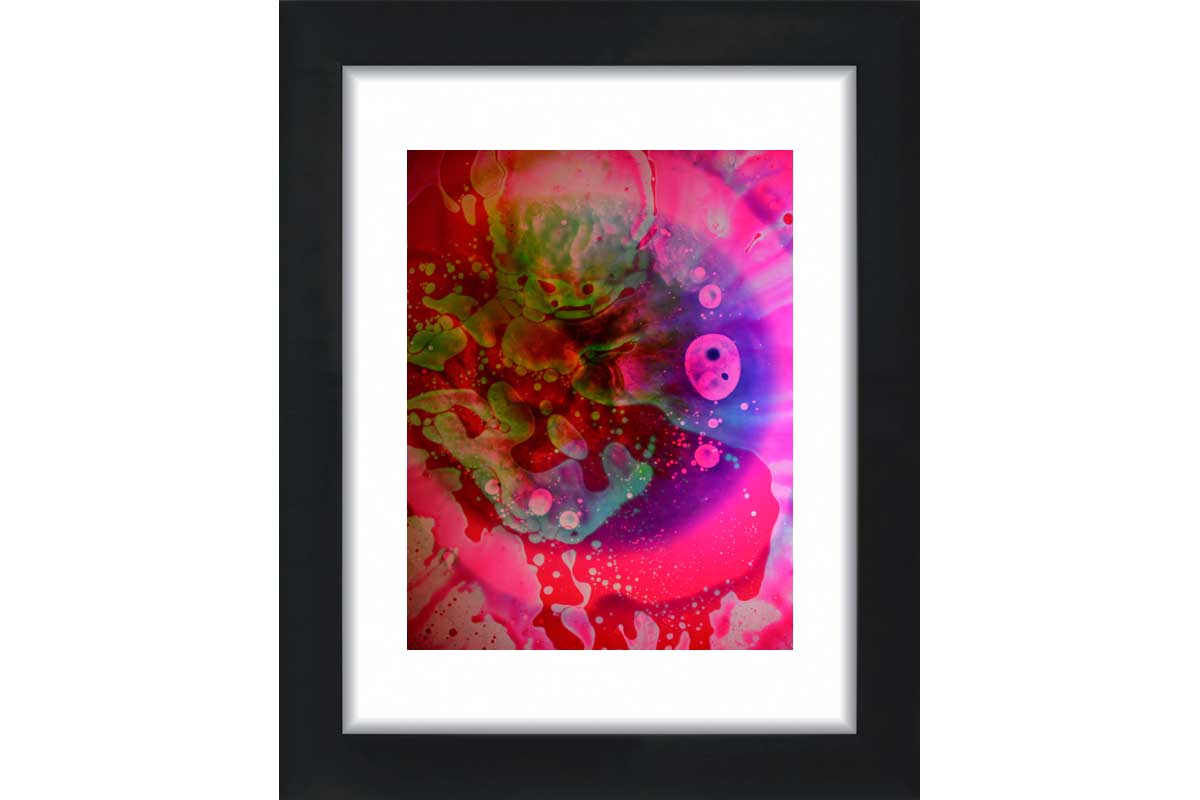 #0093
8.5" x 11" photo print
limited to edition of 100
signed & numbered by artist
ships unframed, in rigid mailer
A close relative of #0069, this composition features speckled seas of maroon and army green blobs, flanked by rings of lavender and purple in an ocean of bright pink. Touches of baby blue accents underscore the multi colored reservoirs found tucked here between the opposing oil and water. A bulls eye is formed naturally in the curvature of the convex glass used which I used to generate this liquid image.
Each of my liquid art prints are made available in closed editions of 100. They are printed on premium grade Epson paper which is formulated to provide maximum contrast. Upon inspection for quality, the print is then numbered and signed by me. It is stored in a ziplock bag and will arrive to you in pristine condition with perfect corners and an unmarred surface. The cost of delivery for U.S. orders is included in the price, while international shipping is discounted.
Voyage through these liquid prints