Prints
Snag limited edition signed & hand numbered giclée art prints by Brian Moss, including original paintings, fractal designs & liquid lights photography. Shipping is included for U.S. orders.
#0217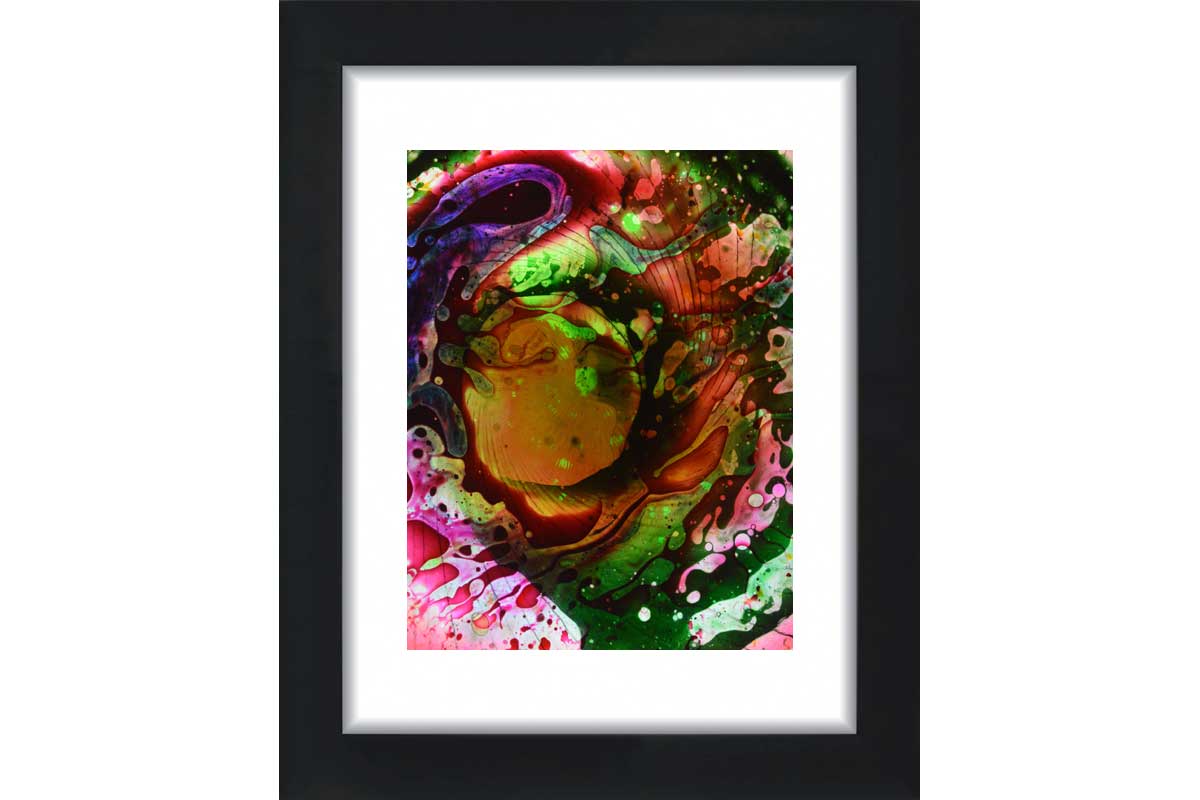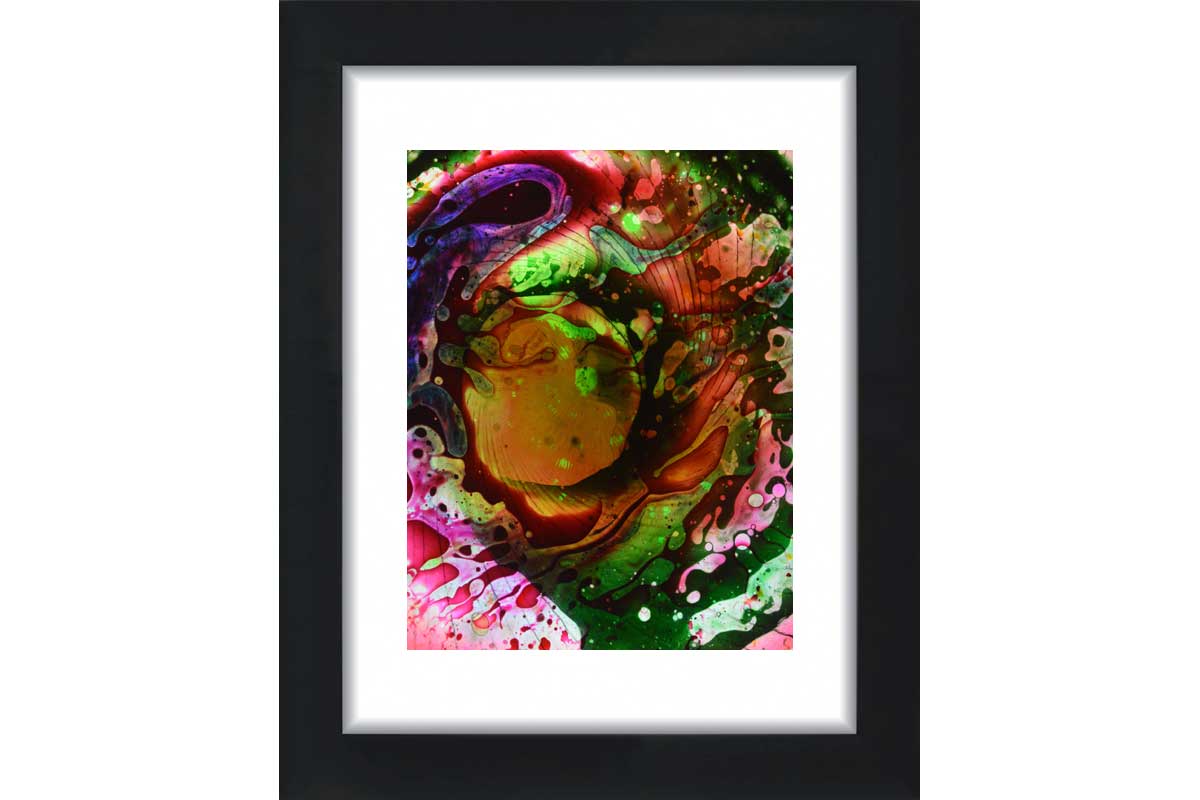 #0217
8.5" x 11" giclée print
limited to edition of 100
signed & numbered by artist
ships unframed, in stay-flat mailer
Dark red-brown and forest green fluid shapes flood this expanse, with purples and crimson shapes taking hold just out of view. Concentric spirals can be seen underneath, providing a natural rhythm for the shapes as they appear in this frame, captured in a brief moment of time. White bubbles can be seen ascending upwards out of the streams of color.
Available as a limited edition of one-hundred, this psychedelic art print is numbered and signed on the front. It is signed as well, also on the image facing side. Each is delicately packaged and will be shipped to arrive to you unbent in immaculate condition. Let me also add that the cost of delivery is included for orders shipping to the United States.
Submerge yourself in these prints