Prints
Snag limited edition signed & hand numbered giclée art prints by Brian Moss, including original paintings, fractal designs & liquid lights photography. Shipping is included for U.S. orders.
#0221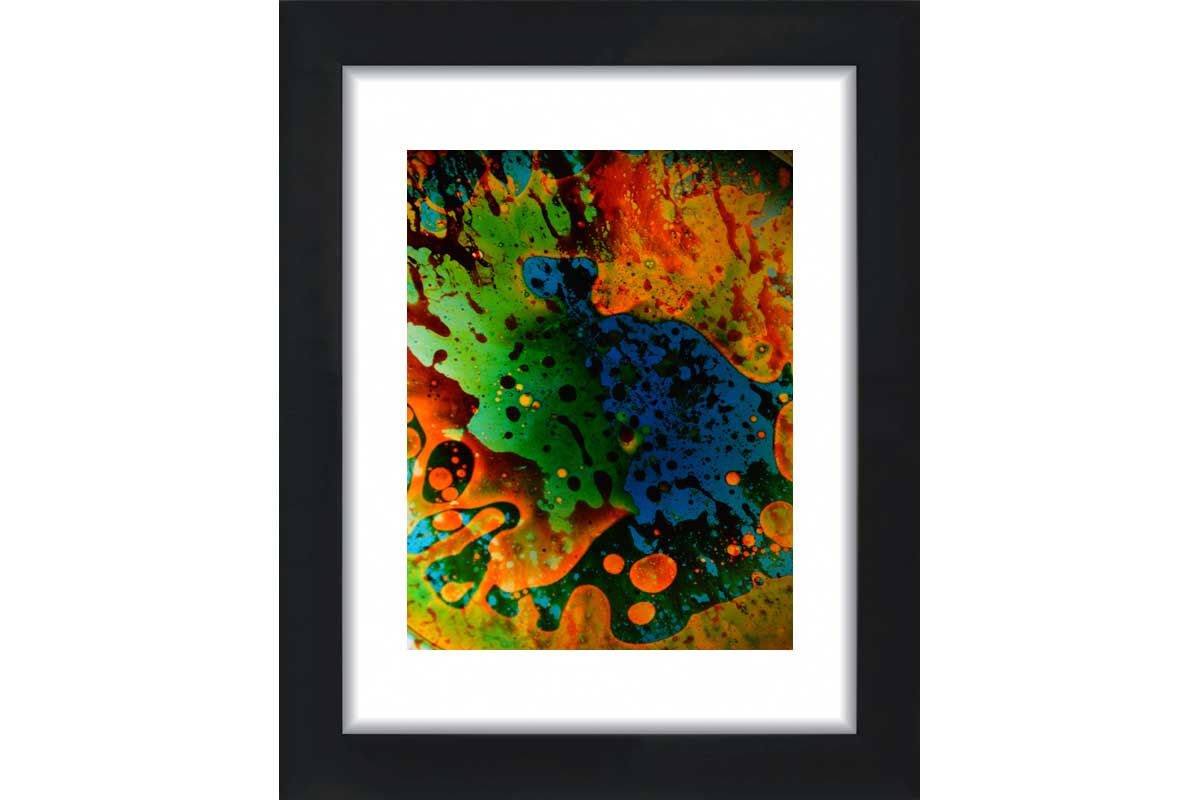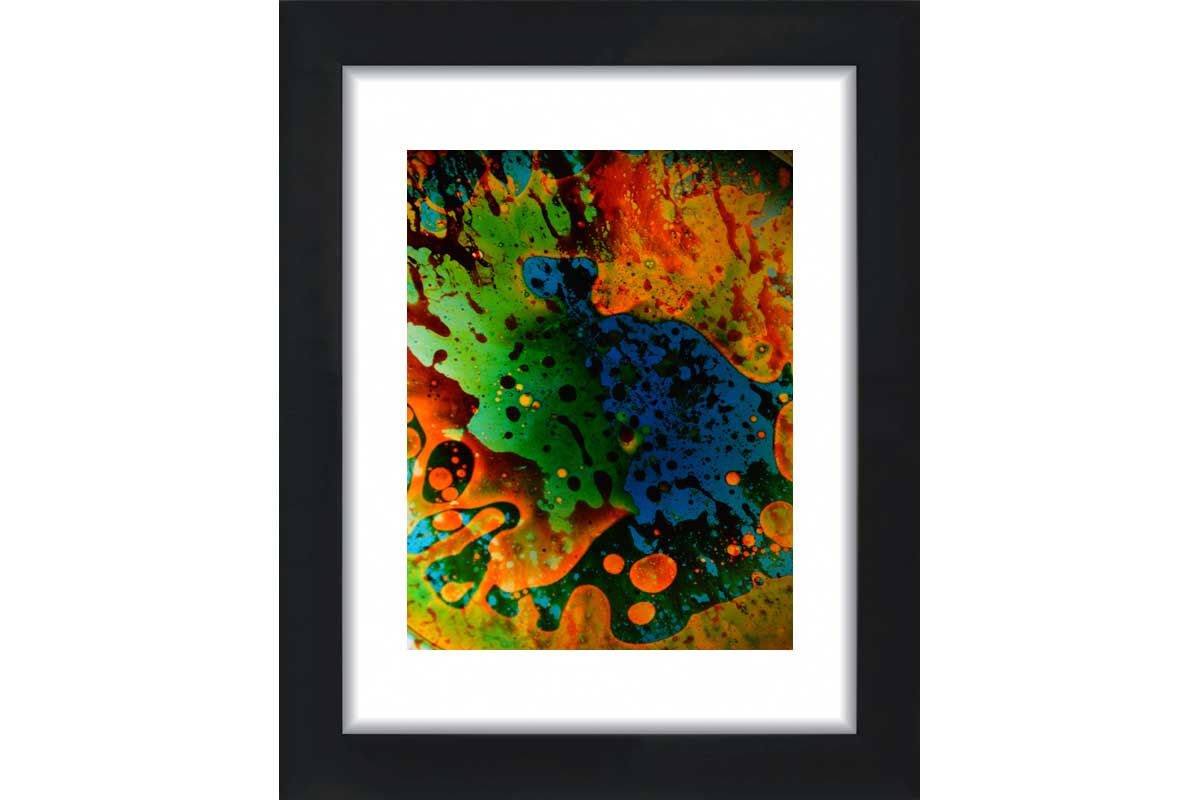 #0221
8.5" x 11" art print
closed edition of 100
numbered, signed by me
free shipping for U.S. orders
Persimmon and tangerine blobs play with sapphire and lime green globules in this whimsical fluid art photograph. Drips of earthy browns drip down and smear the composition giving it an organic feel. Dark oranges fade to greens as they intermix with the blue layers below. Small gatherings of bubbles can be viewed grouping in areas of this landscape, constructing an order amid the seemingly chaotic movements of the oils.
Each of my liquid prints are available in limited editions of 100. They are individually hand numbered by me upon inspection for quality & conformity, before being signed on the front. Price is not indicative of inferior quality; I purchase all supplies in bulk & print these myself in studio. Producing them in this small size also keeps prices affordable and allows me to cover the cost of U.S. shipping on prints.
Take a dunk into these fluid prints