Prints
Snag limited edition signed & hand numbered giclée art prints by Brian Moss, including original paintings, fractal designs & liquid lights photography. Shipping is included for U.S. orders.
#0260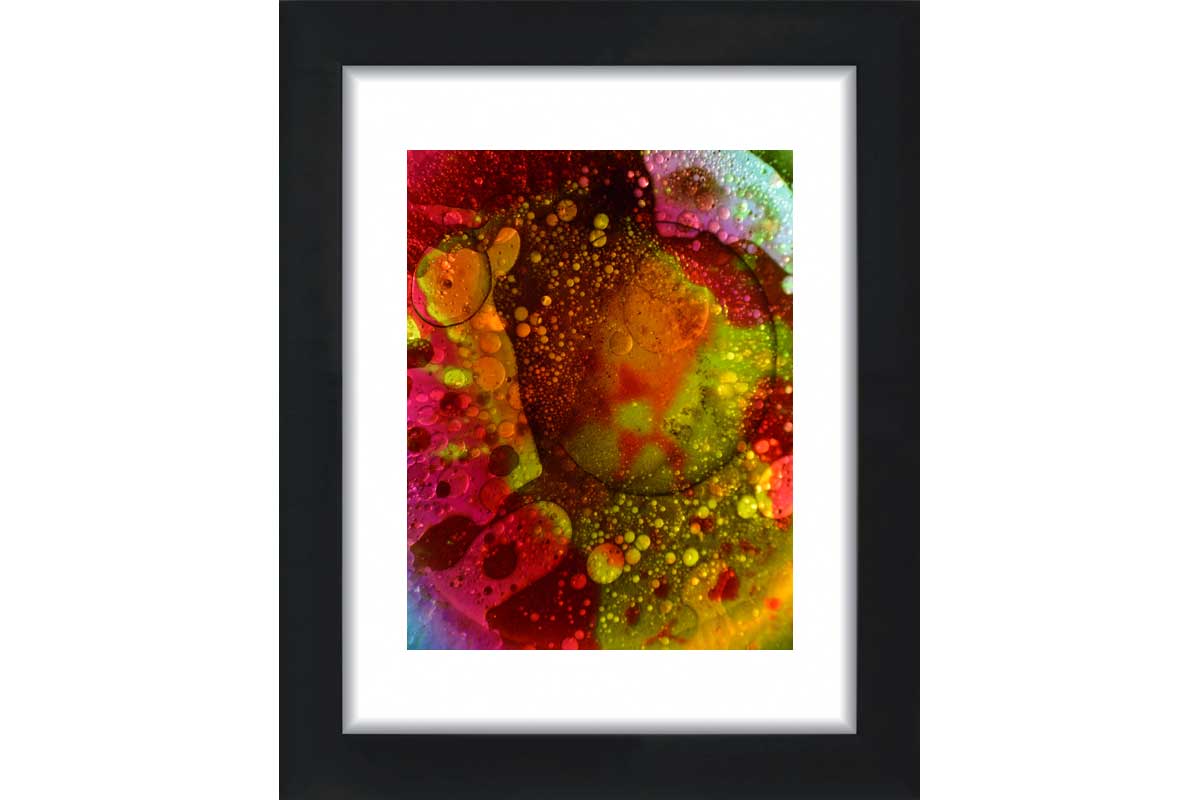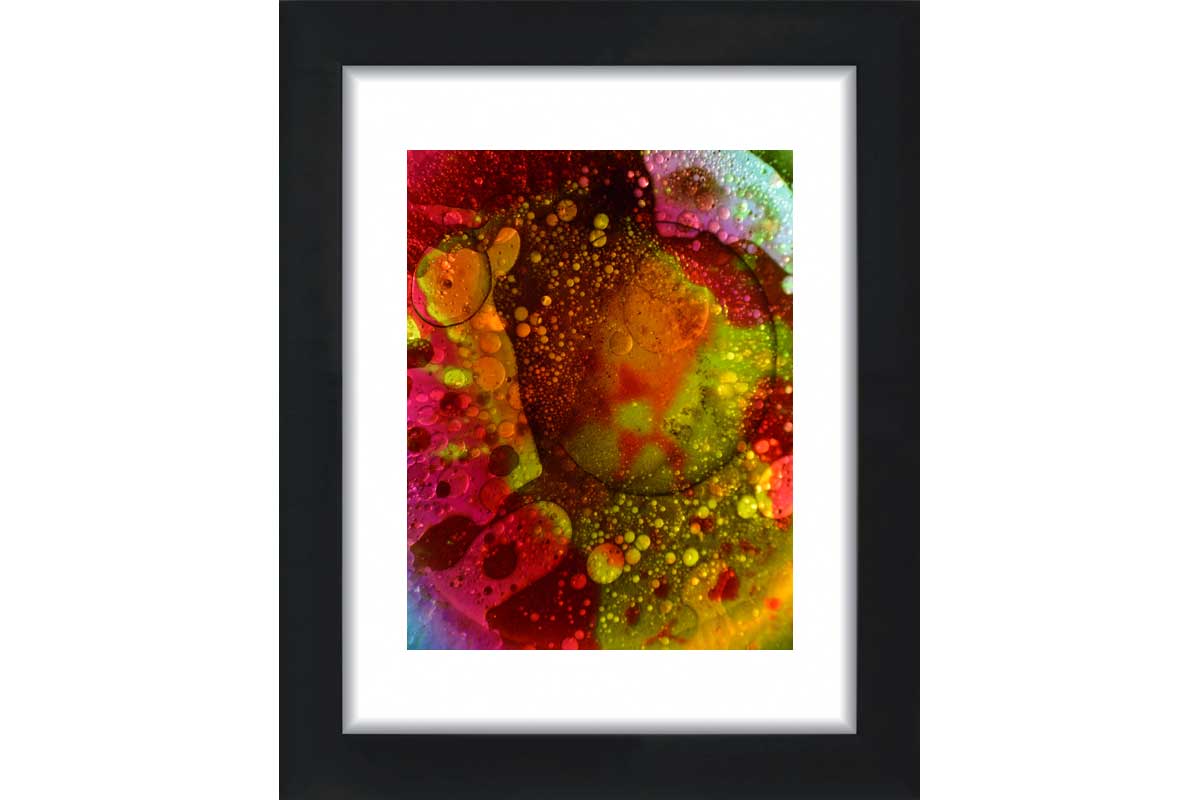 #0260
11" x 8½" glossy print
limited to edition of 100
signed & numbered by artist
free U.S. shipping on all prints
A mammoth droplet commands most of the real estate in this image. It is flanked by a stream of white, with ponds of reds, earthy yellows, oranges and pinks below. A glimpse of purple can be caught as the color shifts off into the horizon. Blobs can be seen oozing and dripping as the bubbles in this fluid constellation graduate in size.
This print is available on premium paper which captures all of the contrast within this liquid photo. It is numbered out of a closed first (and only) edition of 100, and is signed on the front. Oh, and shipping is included in the cost for orders shipping to the states. If you don't love the quality of this psychedelia inspired print I'll give you your money back.
Additional liquidlight prints