Prints
Snag limited edition signed & hand numbered giclée art prints by Brian Moss, including original paintings, fractal designs & liquid lights photography. Shipping is included for U.S. orders.
Urbanna Creek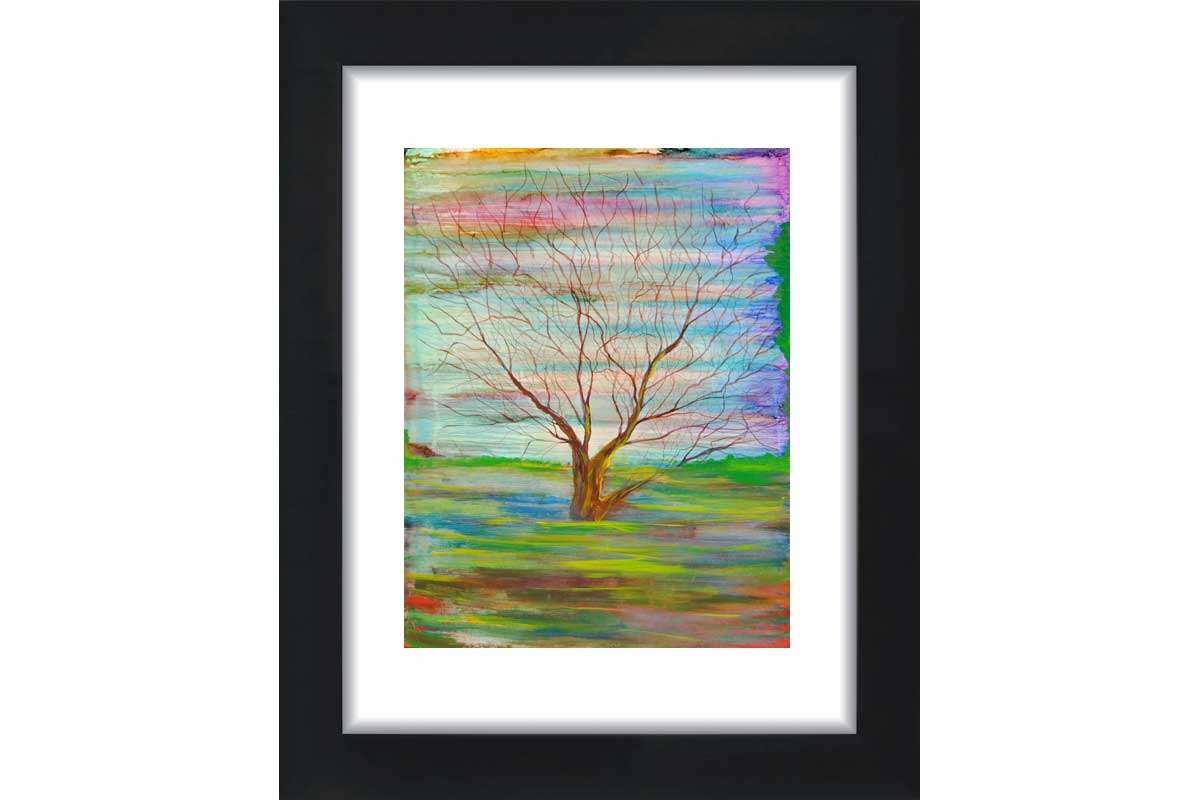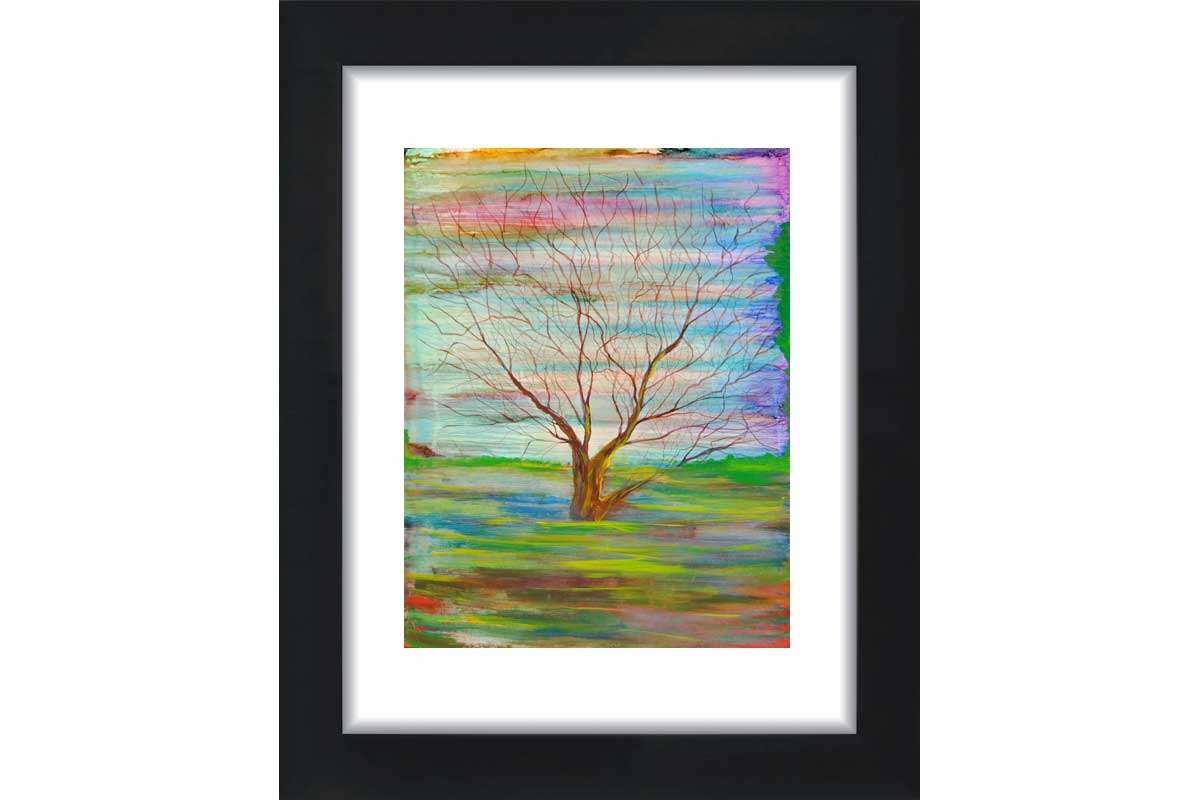 Urbanna Creek
8.5" x 11" giclée print
limited to edition of 100
signed & numbered by artist
ships unframed, in stay-flat mailer
This colorful painting captures an independent tree, set against a light blue sky with fragments of pink scattered about. Here we see that a change in season is underway as the leaves are fully barren and the meadow below is beaming with color. Hints of a moutainline or forest reach out from the horizon, with the suggestion of a neighboring hedge peaking past our view.
Drawing trees is all in the wrist. First you start with a fatter trunk, with the limbs getting a bit thinner as it climbs skywards. And the same with your secondary branches.
You or a recipient will be sure to love this signed art print. Available in standard letter (8.5" x 11"), it is one of an edition encompassing one-hundred and won't be reprinted. After inspecting each for quality, they are numbered & signed by me on the front in small pen. They are then placed inside of a bag with a cardboard backer to ensure it doesn't get bent. Shipping is included in the cost for U.S. orders and is below retail rates for international shipping.
Try these prints on for size