Prints
Snag limited edition signed & hand numbered giclée art prints by Brian Moss, including original paintings, fractal designs & liquid lights photography. Shipping is included for U.S. orders.
Apparitions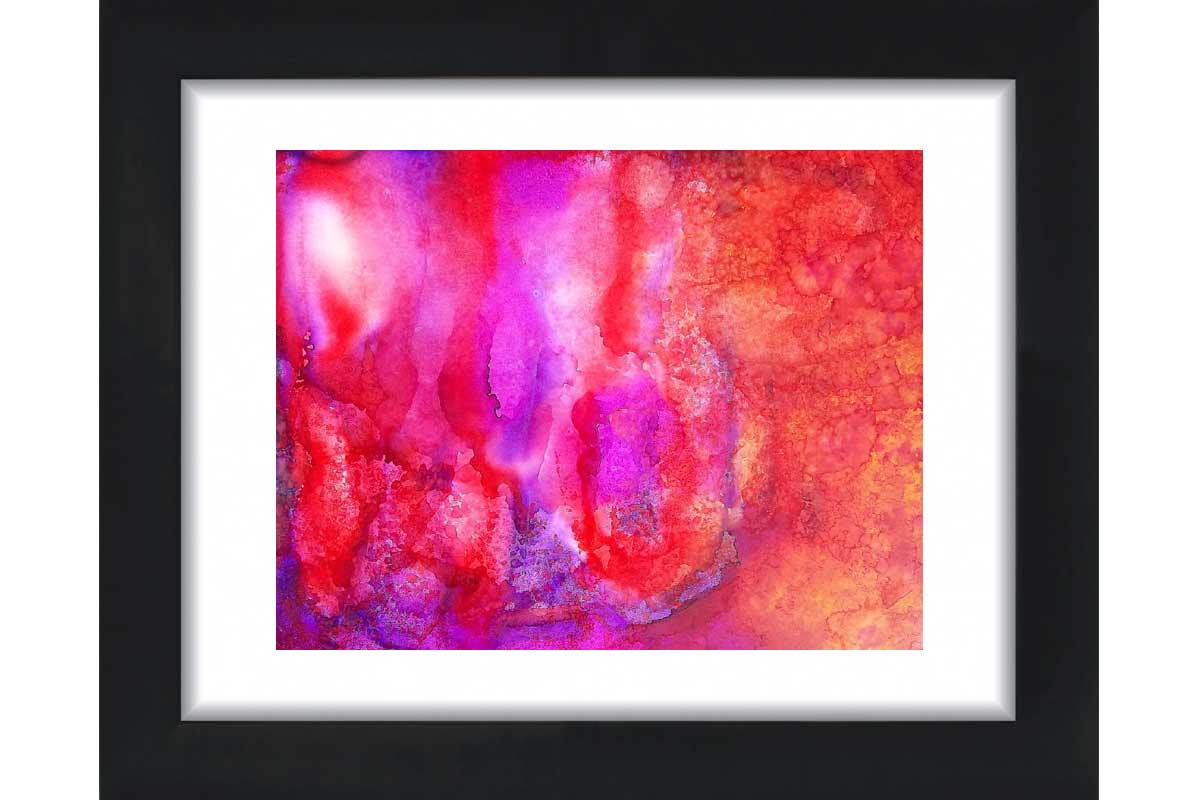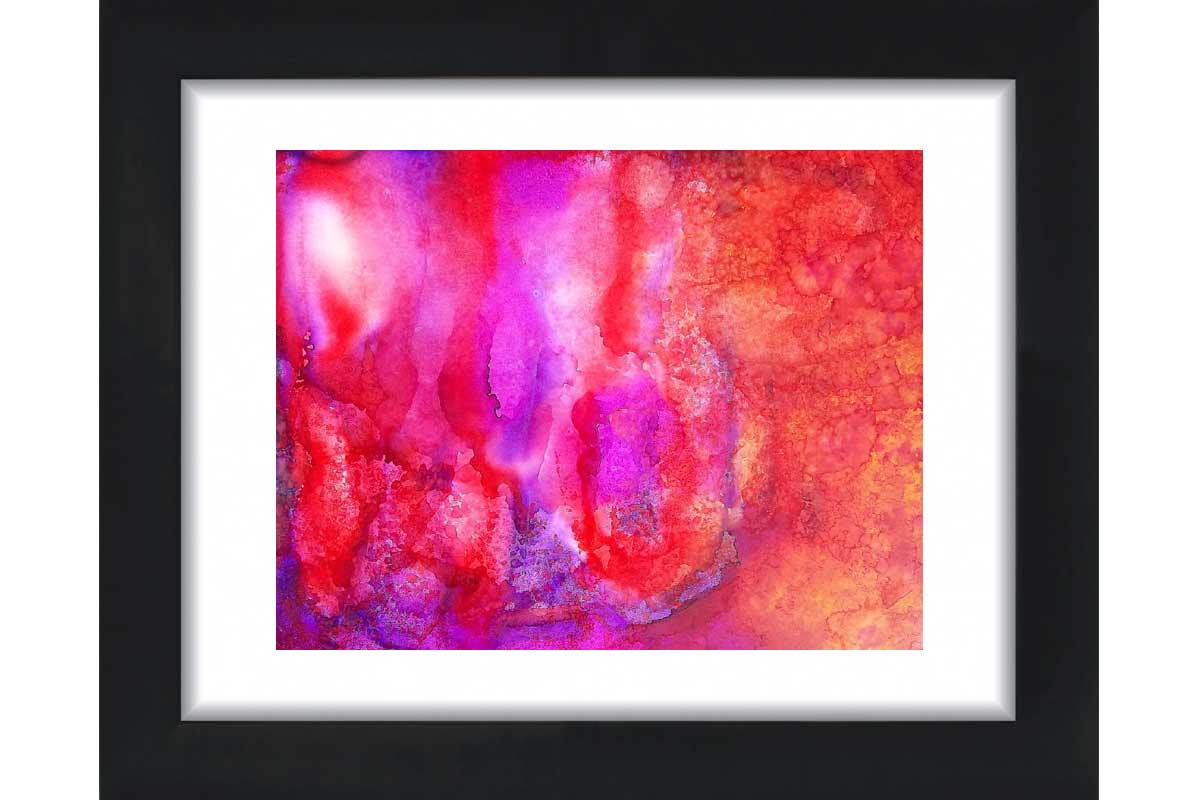 Apparitions
8.5" x 11" print
signed & numbered
closed edition of 100 prints
ships unframed & without matte
Crimson, fuchsia, and bright violets converge in this mixed media pen & ink artwork. Various household solvents were used to distress the wet canvas, creating faded pockets of coral and ruby. White accents form ghost-like shadows among the textured blocks, with subtle color fading building structures within the image. Through the use of shadows I was able to play with perspective and create hints of things for your eyes to fill in.
This abstract painting is available as a signed print as part of a limited edition of 100. Each is an exact representation of the original piece, and captures the outlines and vibrancy on premium matte paper. The cost of shipping is included on all prints shipping to the United States (and reduced for others). Read more info on ordering in this FAQ.
Visually similar prints available