Prints
Snag limited edition signed & hand numbered giclée art prints by Brian Moss, including original paintings, fractal designs & liquid lights photography. Shipping is included for U.S. orders.
Cerulean Tree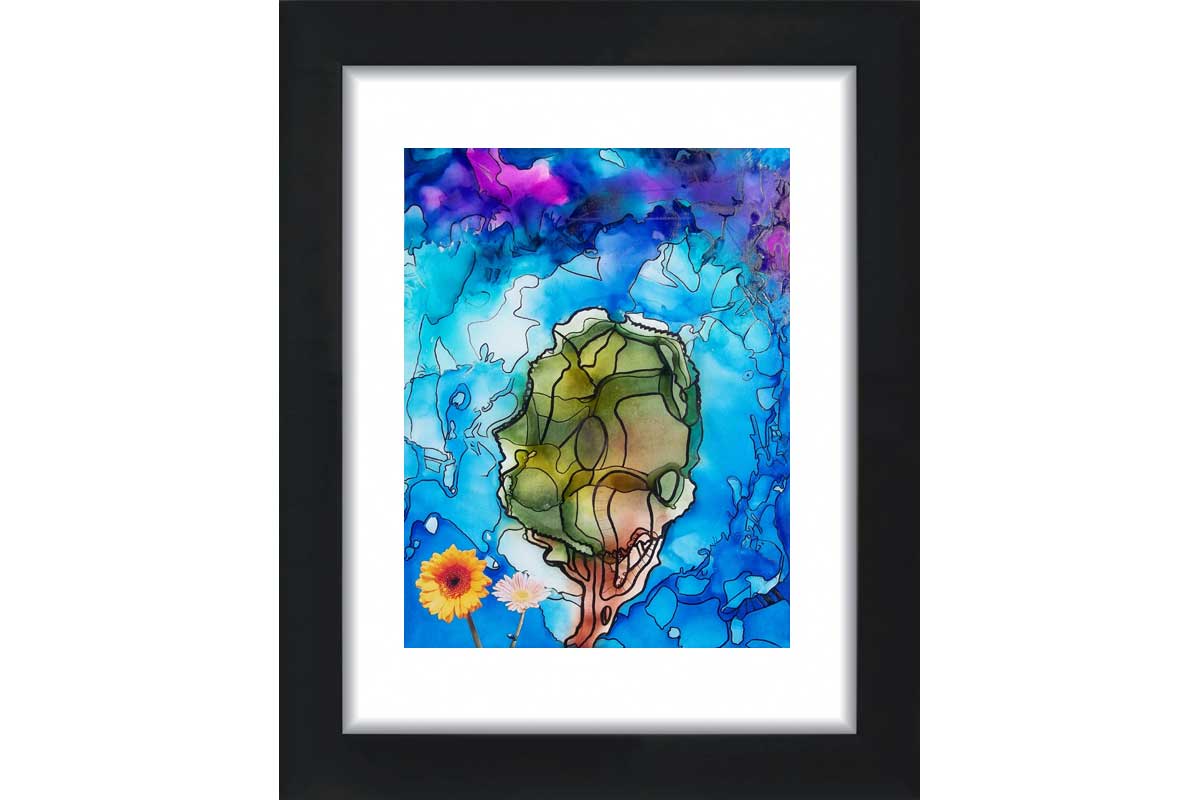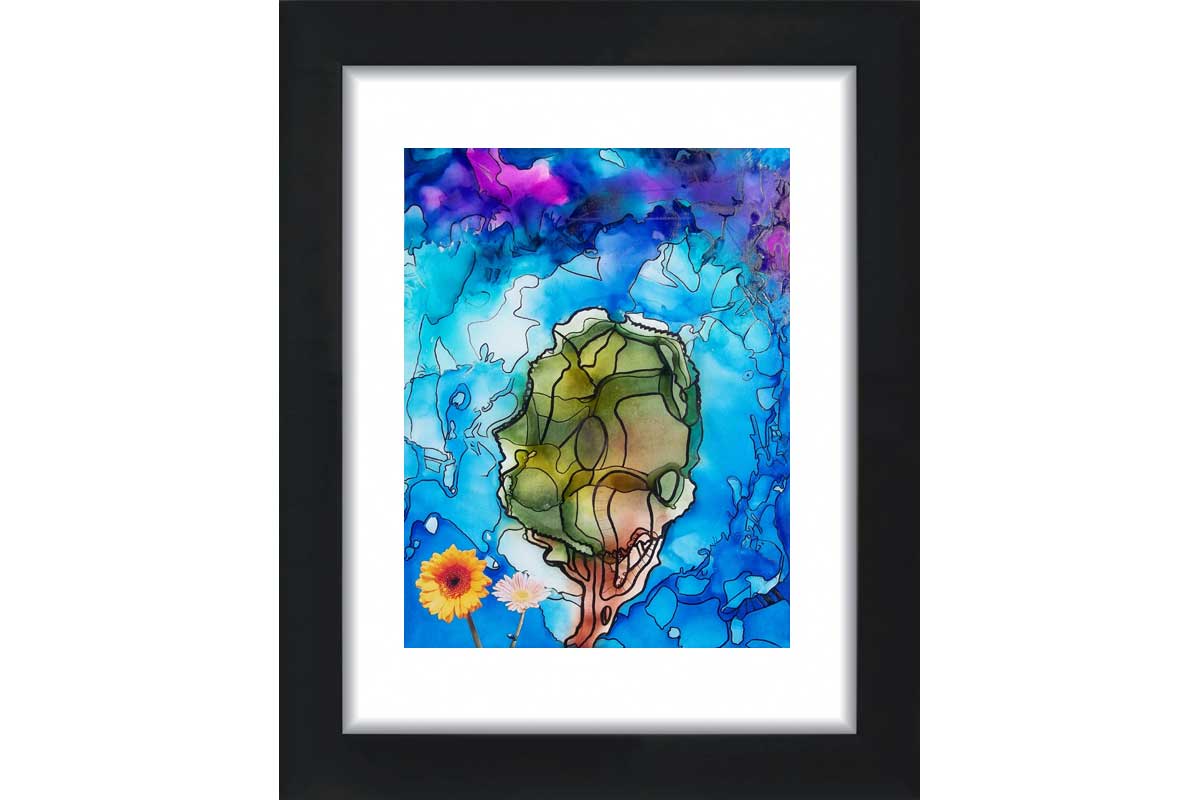 Cerulean Tree
8.5" x 11" giclée
limited edition: 100
signed and numbered
ships unframed in flat mailer
A majestic hunter green & burnt umber oak tree inches higher towards the sun against a sea of sky blue and cerulean tones in this painting. Dark indigo shades and hints of purple forebode in the heavens above, signaling a change in temperature and/or precipitation. Various doodle shapes take shape among the white and blue outlined clouds. A pink and yellow glossy flower ― clipped from their magazine garden ― are collaged into the frame giving balance to the freestyle nature of the image.
This work is available as a closed edition of one-hundred on premium letter size paper (8½ x 11 inches) and ships unframed. Each is hand numbered after being inspected for quality & conformity, and then signed on the front. The cost of delivery is included for U.S. orders, with the slightly subsidized price of shipping for packages shipped internationally varying by weight or country. Read more info about these prints.