Prints
Snag limited edition signed & hand numbered giclée art prints by Brian Moss, including original paintings, fractal designs & liquid lights photography. Shipping is included for U.S. orders.
First Kiss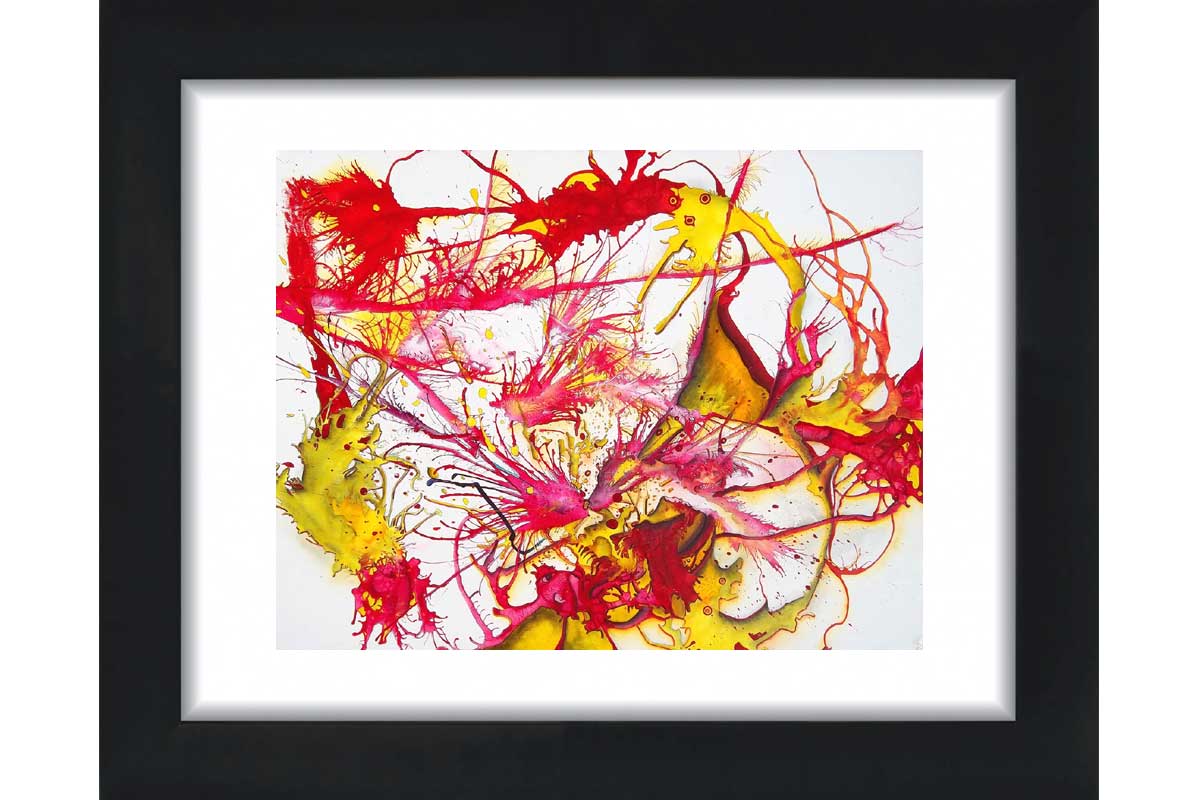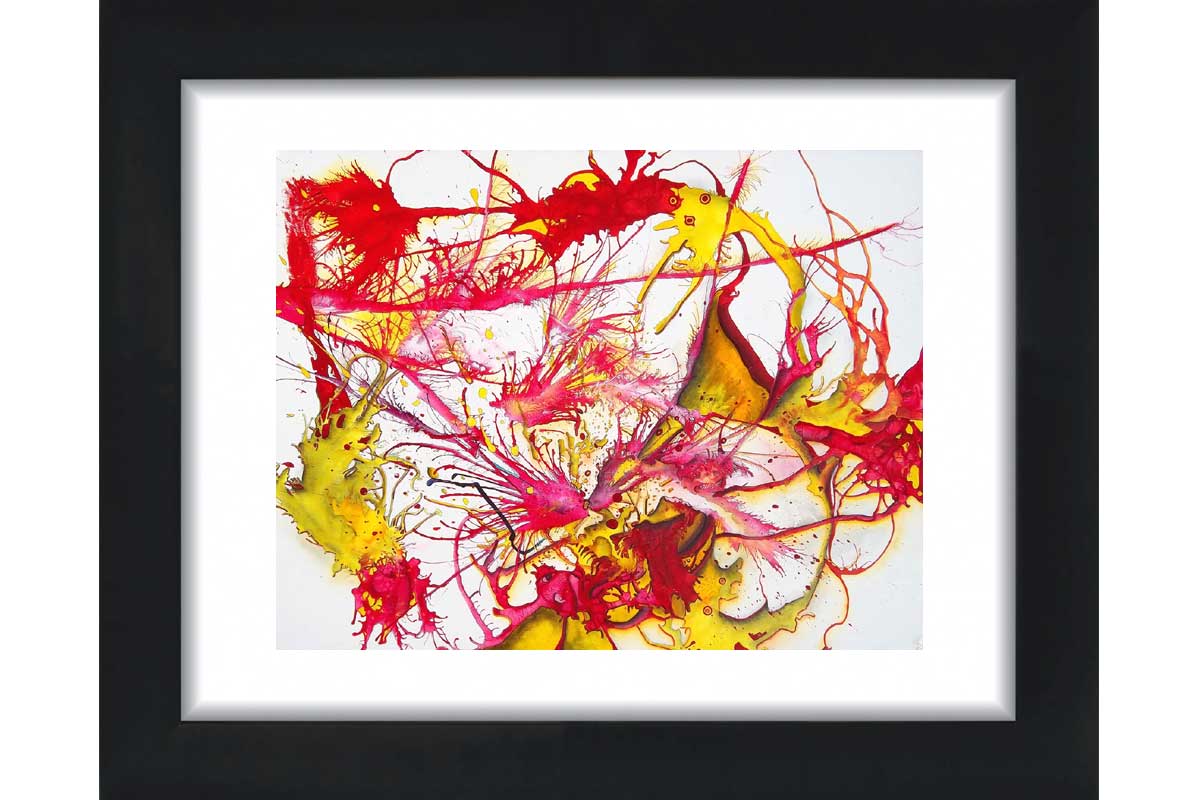 First Kiss
8.5 x 11 inch art print
limited to edition of 100
signed & numbered by artist
ships unframed in rigid packaging
Various shades of yellow and pinks come together and combine their respective energies in this abstract love story. At various points the respective colors part and smooch, and in other places can be interpreted as performing courtship rituals as the flirt and skirt around. Golden veins of acrylic weave and swirl through extended red drips and splattered bursts of wet paint. White accents bring out the contrast, giving the otherwise monotone image depth.
This print is available as a closed edition of 100 while supplies last. Each is numbered and signed by yours truly on the front in small pen, just under the image. Since these ship loose without a frame, you can display them or hang them to match your decor or budget. Standard 3-5 day shipping is included for U.S. orders, and reduced for international packages.
Additional prints to ponder