Prints
Snag limited edition signed & hand numbered giclée art prints by Brian Moss, including original paintings, fractal designs & liquid lights photography. Shipping is included for U.S. orders.
(Flying Through) Burora Aeoralis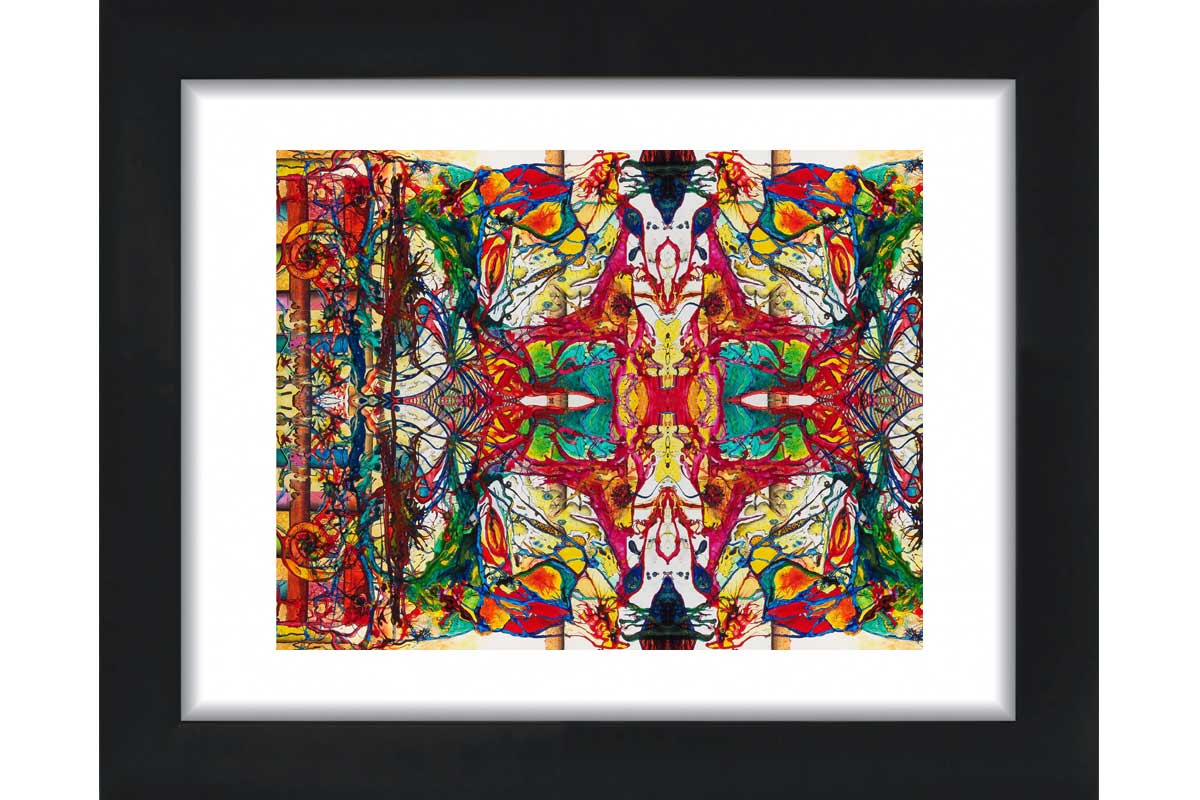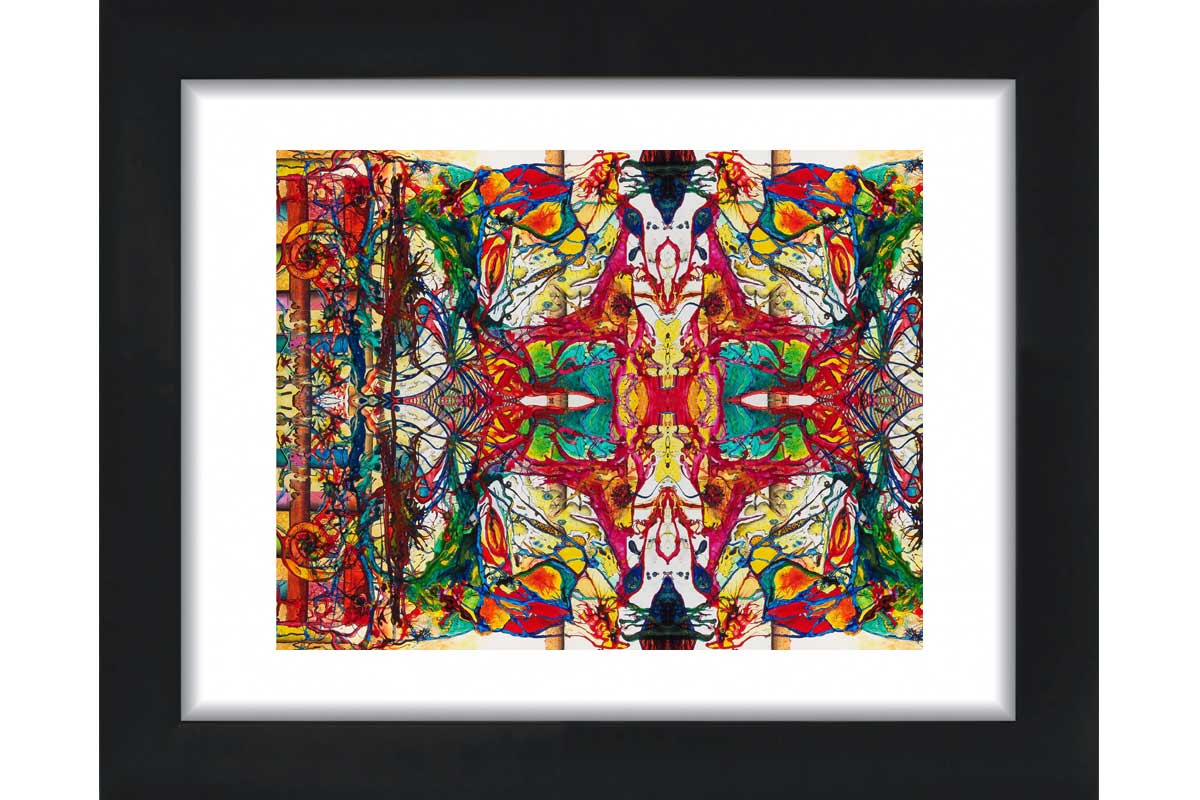 (Flying Through) Burora Aeoralis
8.5" x 11" print
closed edition of 100
signed & numbered by me
free shipping to all U.S. orders
By inverting a complex pen & ink doodle into itself through the aid of software, I digitally painted an ornate web of abstracted figures that pushes and pulls for attention. Pockets of empty white space provide contrast to the chaotic, mirrored intertwining islands. A grid of interlocking segments provides an overarching structure that seemingly holds the pieces of the pattern in place. Most humans see eye-shapes in the center as a result of pareidolia and countless years of evolution.
This giclée is printed on 8.5x11 inch premium Epson™ paper and features a matte finish which beautifully displays all of the pen-strokes as I originally intended. Each is hand numbered from this edition size of 100, and signed by me on the front in small pen. I will not be printing second editions, so once these are gone they won't be available in small size again. Consider supporting my art habit with a purchase for yourself or a friend.
Additional prints to get lost in