Prints
Snag limited edition signed & hand numbered giclée art prints by Brian Moss, including original paintings, fractal designs & liquid lights photography. Shipping is included for U.S. orders.
Lofoten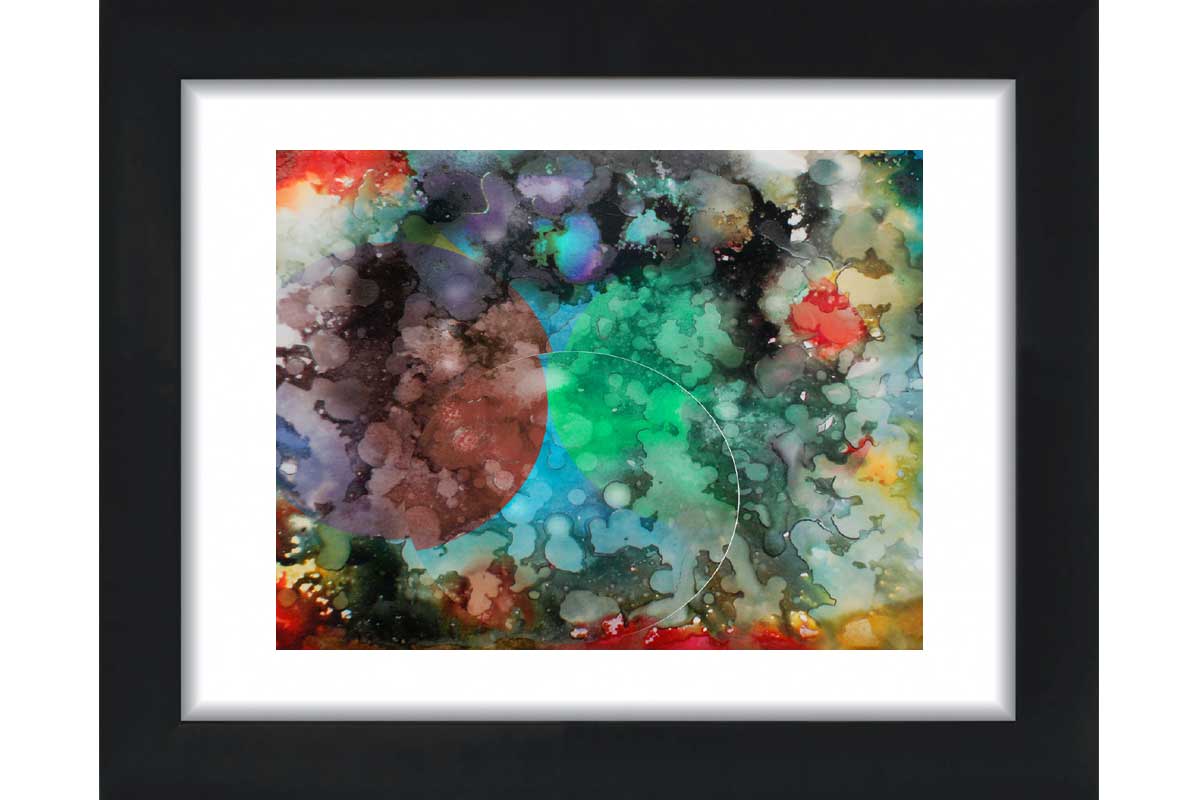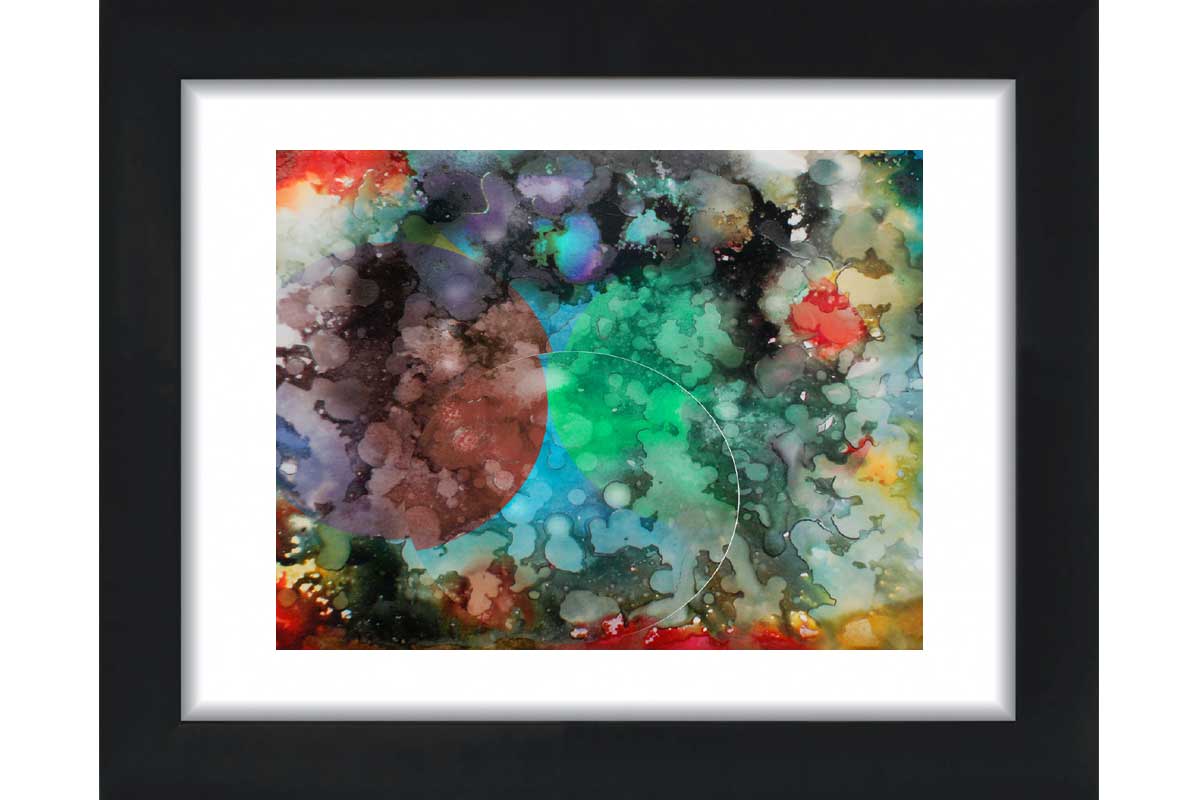 Lofoten
8.5" x 11" giclée print
limited to edition of 100
signed & numbered by artist
ships unframed, in stay-flat mailer
Fragmented geometric circles take shape in this abstract organic landscape doused in layers of pen and ink. Spaces shift and colors fade with no discernible flow in the haphazard design, quickly changing from vermilion to turquoise, from red-violet to deep sky blue. White and dark outlines in the cloud-like bodies cast divisions and create depth in the busy scene. Subtle digital manipulations carve out segments, blurring the contours.
This printing will only be offered for a limited time with one-hundred copies being produced. Each 8.5 x 11 inch image is printed on premium Epson matte paper which is renowned for its vibrancy. Much like my line of art postcards, each features a thin white border framing the print. Each is numbered & signed by yours truly. This looks great matted and framed (as illustrated), or can be displayed by you in a more budget-friendly frame. By sending them loose I afford you the opportunity to decide and am able to sell them at a more reasonable price.
More paintings to travel through