Prints
Snag limited edition signed & hand numbered giclée art prints by Brian Moss, including original paintings, fractal designs & liquid lights photography. Shipping is included for U.S. orders.
Moxaic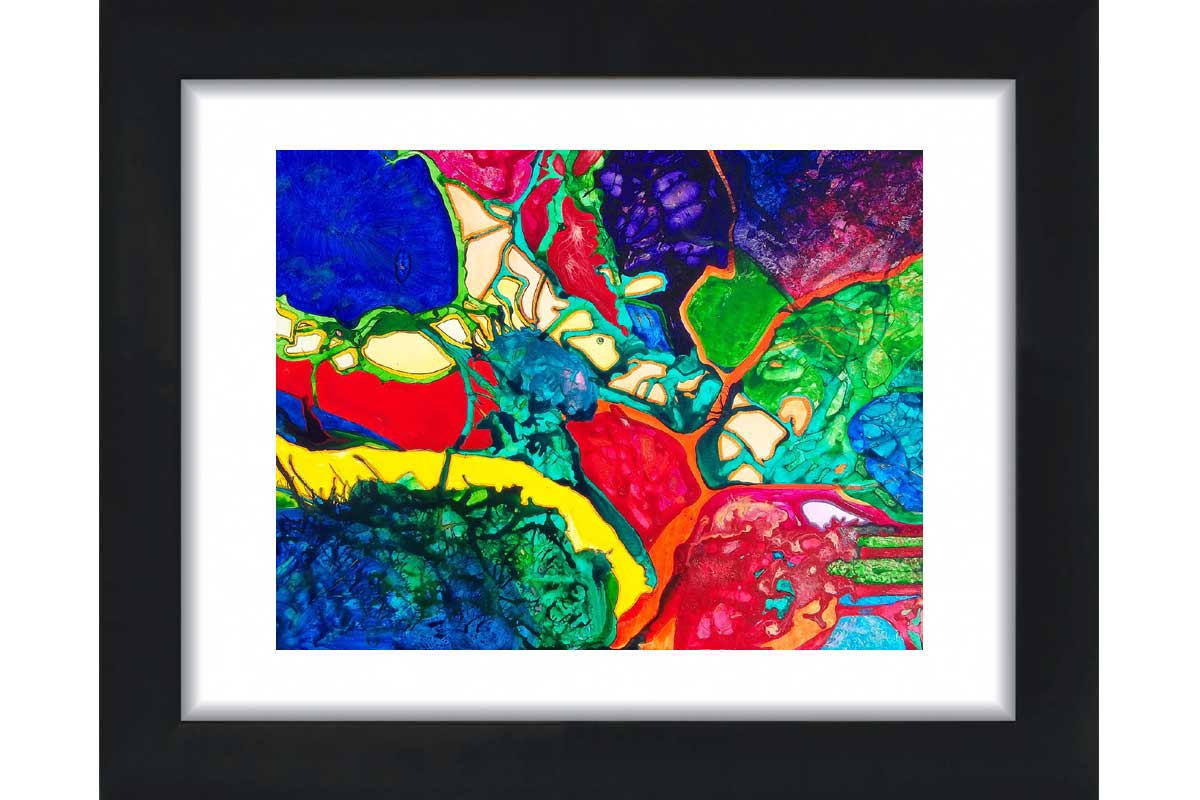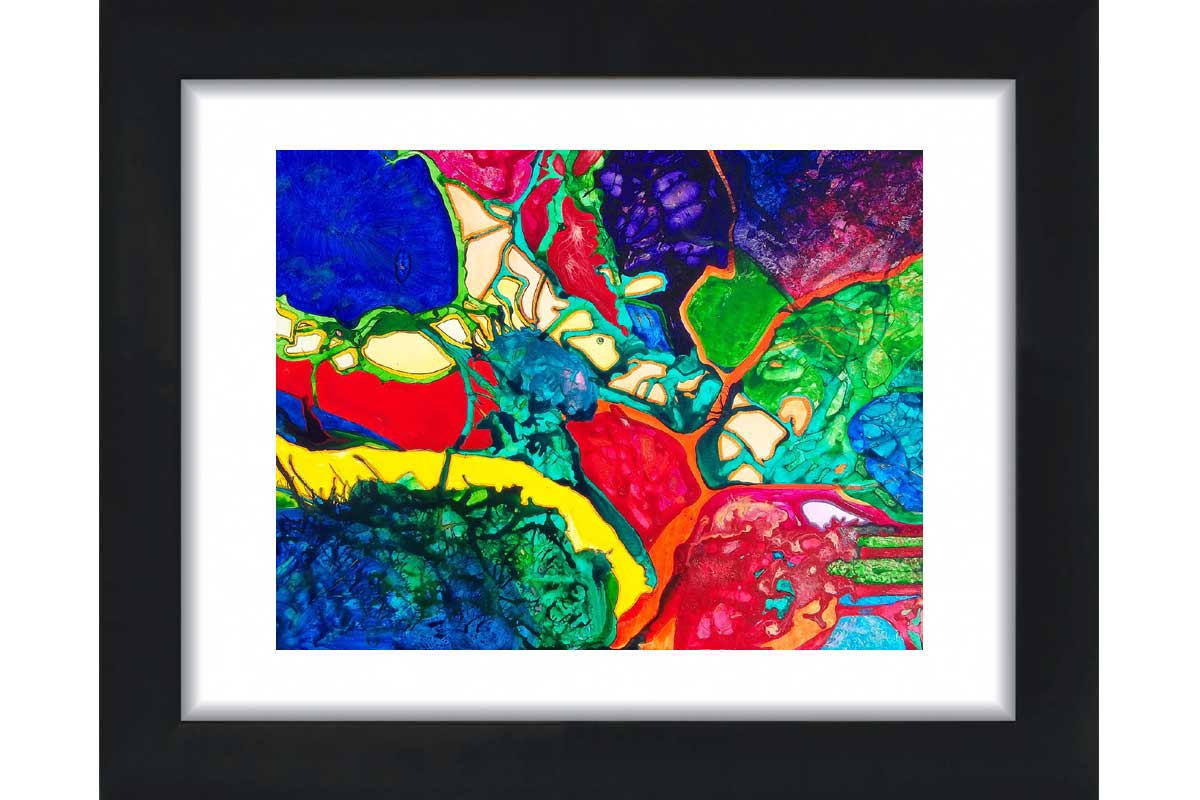 Moxaic
8.5" x 11" giclée print
limited to edition of 100
signed & numbered by artist
ships unframed, in stay-flat mailer
A vivacious color palette of primary & secondary tones flesh out this interconnected mesh of textures. Carefully partitioned segments interplay and link up in a choreographed rainbow pattern. Both adjoining and far-off sections share cable-like veins that traverse the pen & ink picture. Careful attention to detail is emphasized in some areas, while others are colored solid and devoid of infrastructure in the aerial inspired painting. A river of bright aureolin yellow provides vivid variation in an otherwise harmonious world.
This work is available in small 8.5" x 11" size and is produced on premium matte paper which has superb contrast. It is numbered out of a closed edition of one-hundred, and bears my signature on the front — just under the image in small pen. These are stored in plastic bags with cardboard backings, and are carefully packaged to ensure safe transit.
The original 20x30 inch painting is for sale.
Other visitors also view the following