Prints
Snag limited edition signed & hand numbered giclée art prints by Brian Moss, including original paintings, fractal designs & liquid lights photography. Shipping is included for U.S. orders.
Next Stop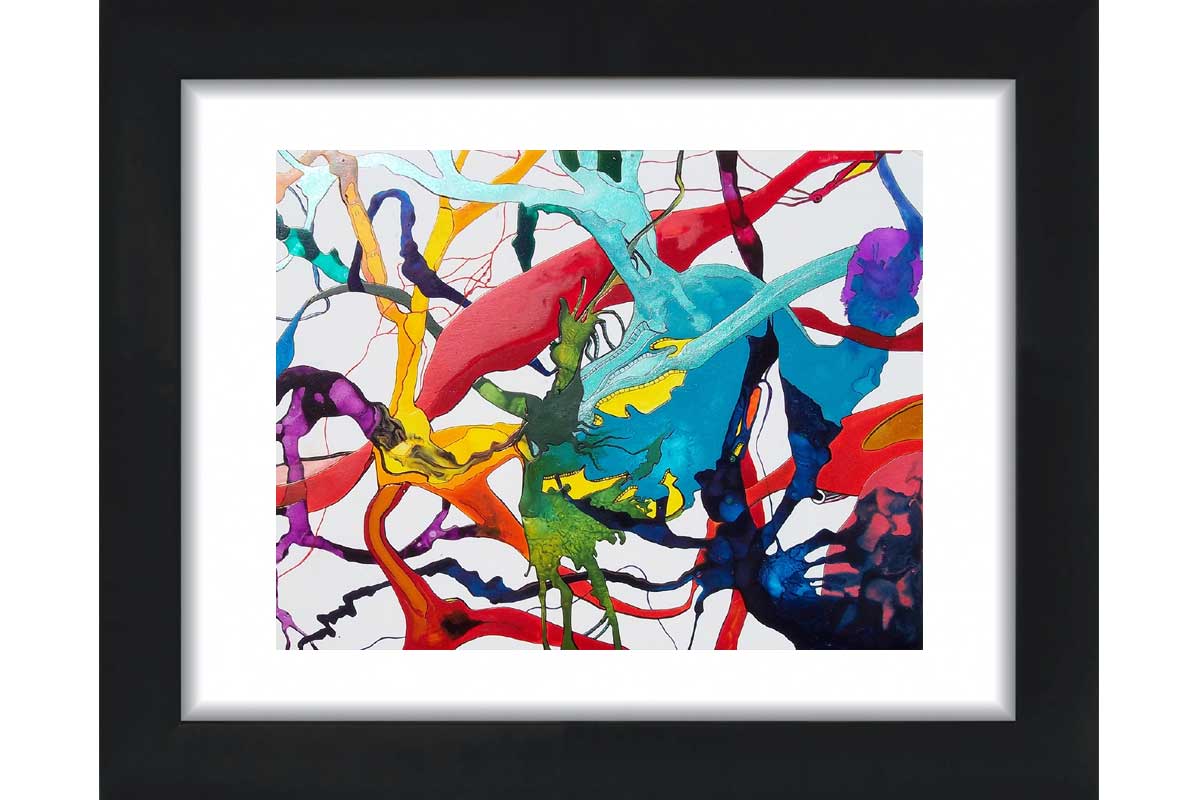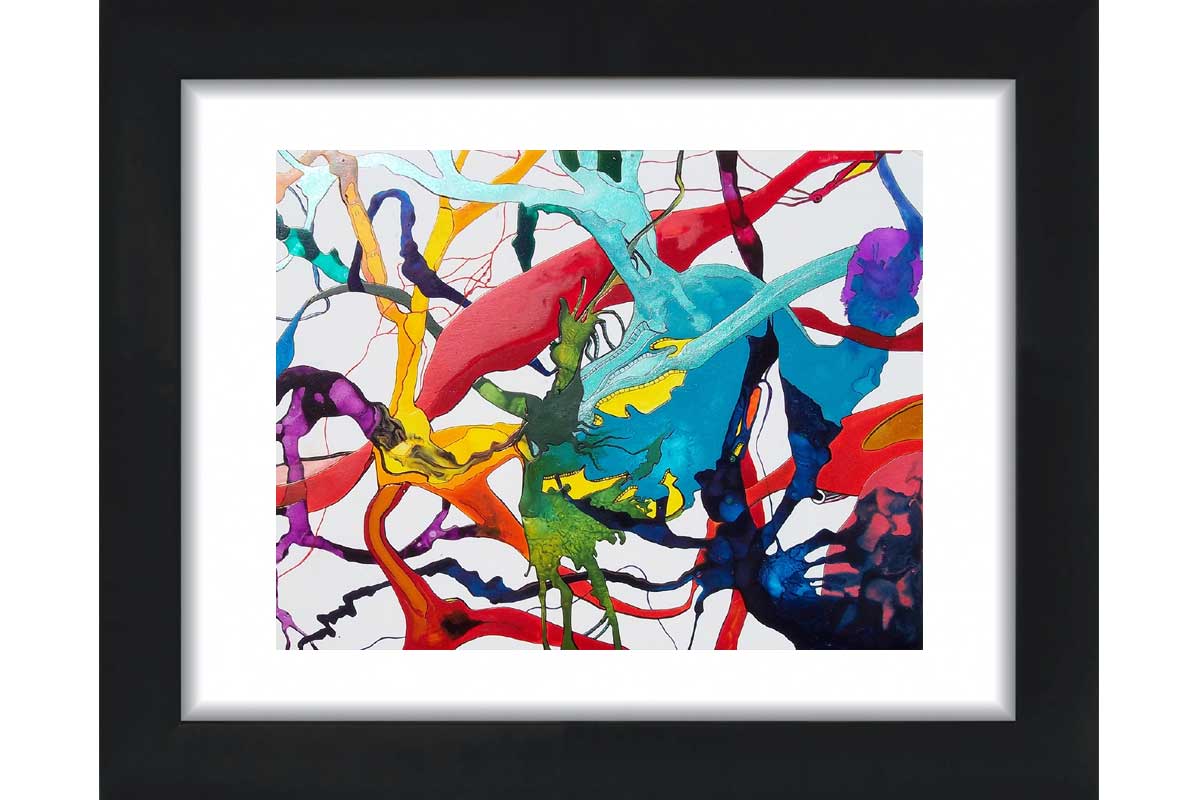 Next Stop
8.5" x 11" painting print
limited edition of 100
signed & numbered
ships unframed
A multi-colored web of subway channels sit against a vibrant ivory background in this woven pen + ink underground scene. Virtually every color in our spectrum crisscrosses the network as tubes are braided and looped through other channels, stopping in spots to connect the various nodes. The sizes and shapes of the conduits vary wildly. In some places they can be seen traveling through other capillaries via open hatches, and in other places they seem to meld together.
This work is for sale while supplies last and there will only be one-hundred of this print ever made. Each measures 8.5 x 11 inches and is printed on premium epson matte paper designed to provide maximum contrast. They have been hand numbered by me & signed after quality control. Note that all of my signed art prints ship unframed & unmatted to make them as affordable as possible.
Other people frequently view the following