Prints
Snag limited edition signed & hand numbered giclée art prints by Brian Moss, including original paintings, fractal designs & liquid lights photography. Shipping is included for U.S. orders.
Night Owl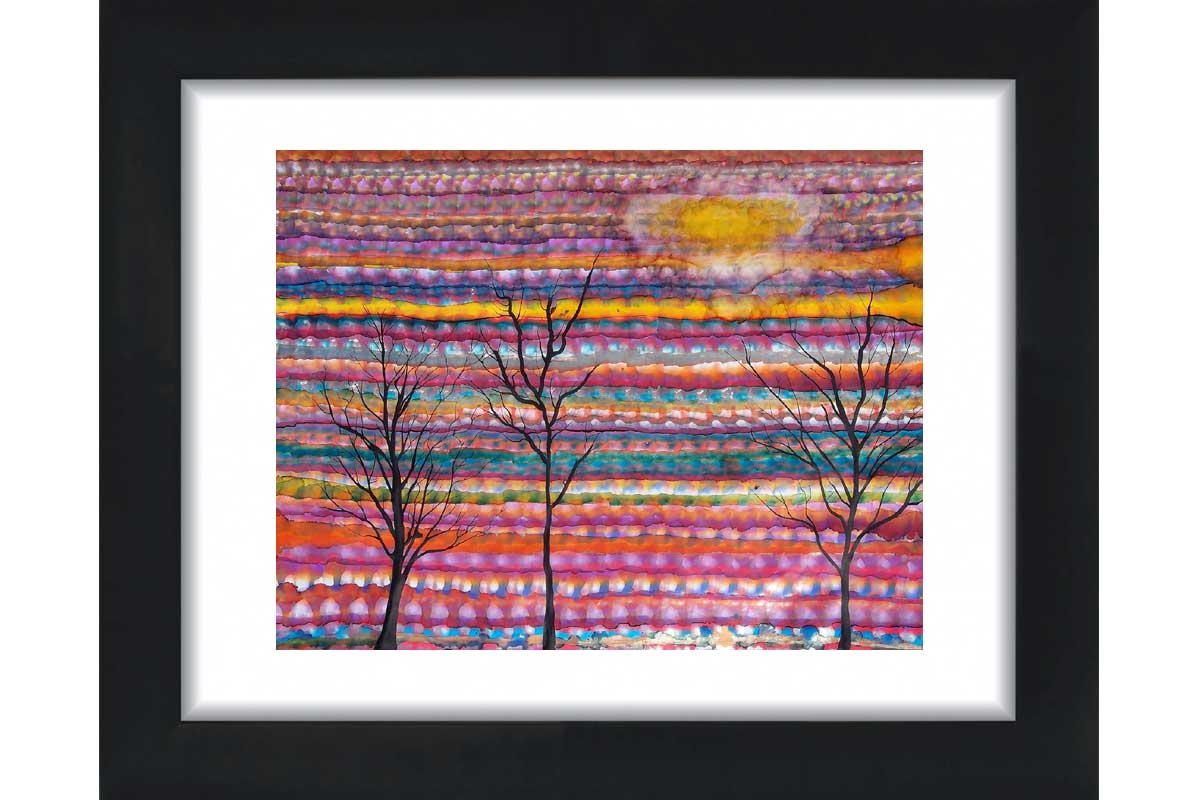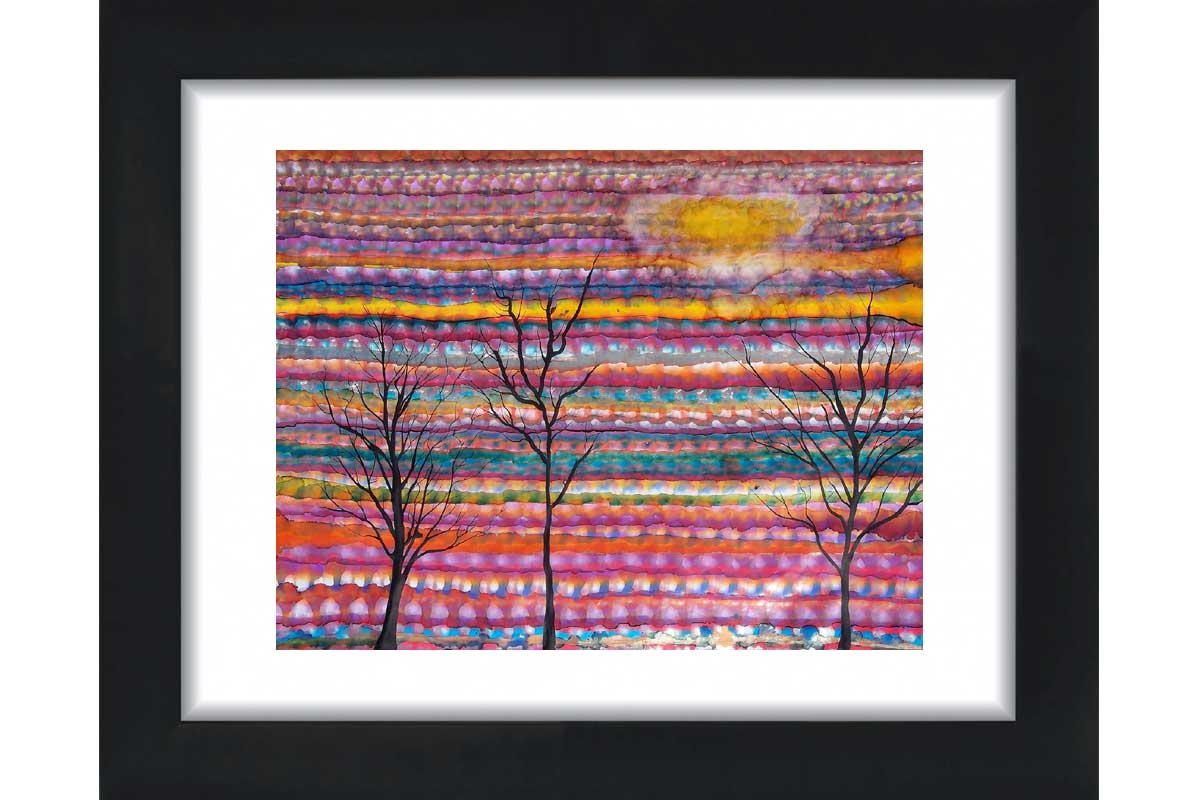 Night Owl
8.5 x 11 inch giclée
limited to 100 prints
signed, numbered by me
frame shown for illustration
A surrealistic desert valley lays under an exaggerated pink sunset with alternating bands of warms and cool colors in this original painting by Brian Moss. Down in the leafless trees sits a lone night owl that the work gets its namesake from.
Trees are common throughout my work and are present in many paintings. Without wanting to sound trite, to me they represent optimism & longevity, while symbolizing our own connection to nature and to the world around us.
Featuring a matte finish that captures all of the tones in the original painting, this print is perfect for brightening up a small space. It is limited to a closed edition of 100, which means there will only be one-hundred of these in small size ever available. By producing these in-studio & selling them direct to fans, I am able to offer customers quality product with significant savings relative to comparably sized works. Standard shipping is included in the cost for orders shipping to the United States.
This design is also available as a postcard
Additional prints for you to explore