Prints
Snag limited edition signed & hand numbered giclée art prints by Brian Moss, including original paintings, fractal designs & liquid lights photography. Shipping is included for U.S. orders.
Perception Or Reality?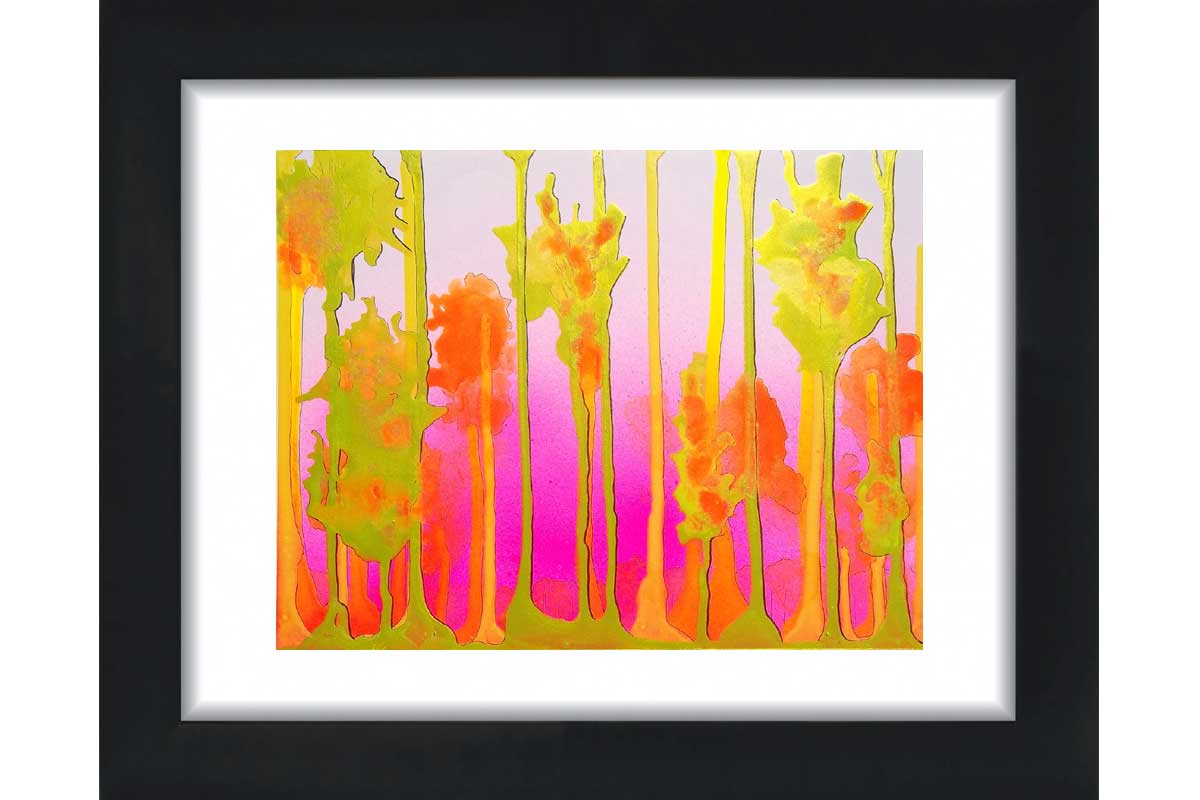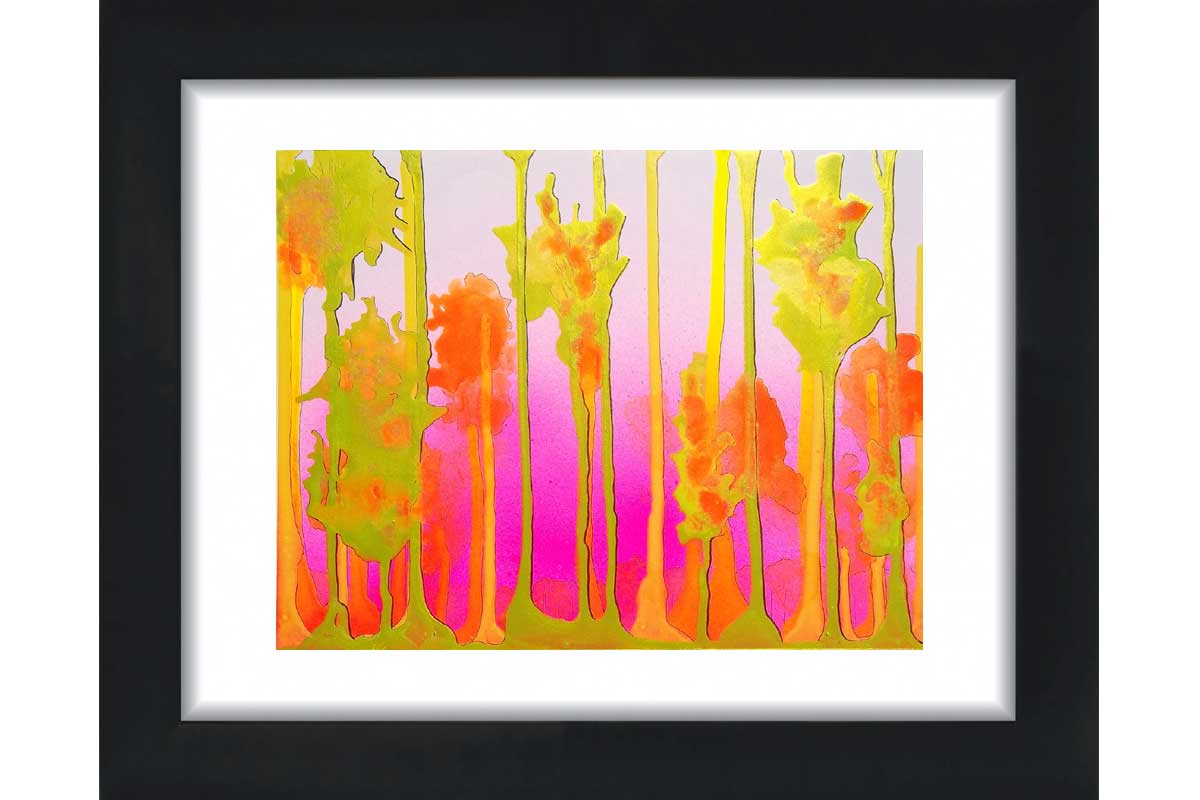 Perception Or Reality?
8.5 x 11 inch art print
limited to edition of 100
signed & numbered on front
frame shown for illustration only
Unpretentious gold, goldenrod, and marigold tree-like figures huddle together in this unambiguous two-toned abstract painting. Cast against a calm lavender pink sky which fades into pure white, the gathering of arbors remain stoic. Gentle outlines give the indication of activity happening just past the treeline, or that could just be your imagination.
We judge others by their actions, while we judge ourselves by our intentions.
This work is available as a 8.5 by 11 inch print. It is fabricated on premium matte paper which is designed to exhibit superb contrast. Each print is numbered by me on the front upon careful inspection, and then signed in small pen giving my approval. They look divine matted & framed as shown, and ship loose so that you have the option to decide what works for your budget & style. Let me not forget to mention that shipping is included in the price for U.S. orders, and reduced for all others.
More real prints to explore