Prints
Snag limited edition signed & hand numbered giclée art prints by Brian Moss, including original paintings, fractal designs & liquid lights photography. Shipping is included for U.S. orders.
SunFlowers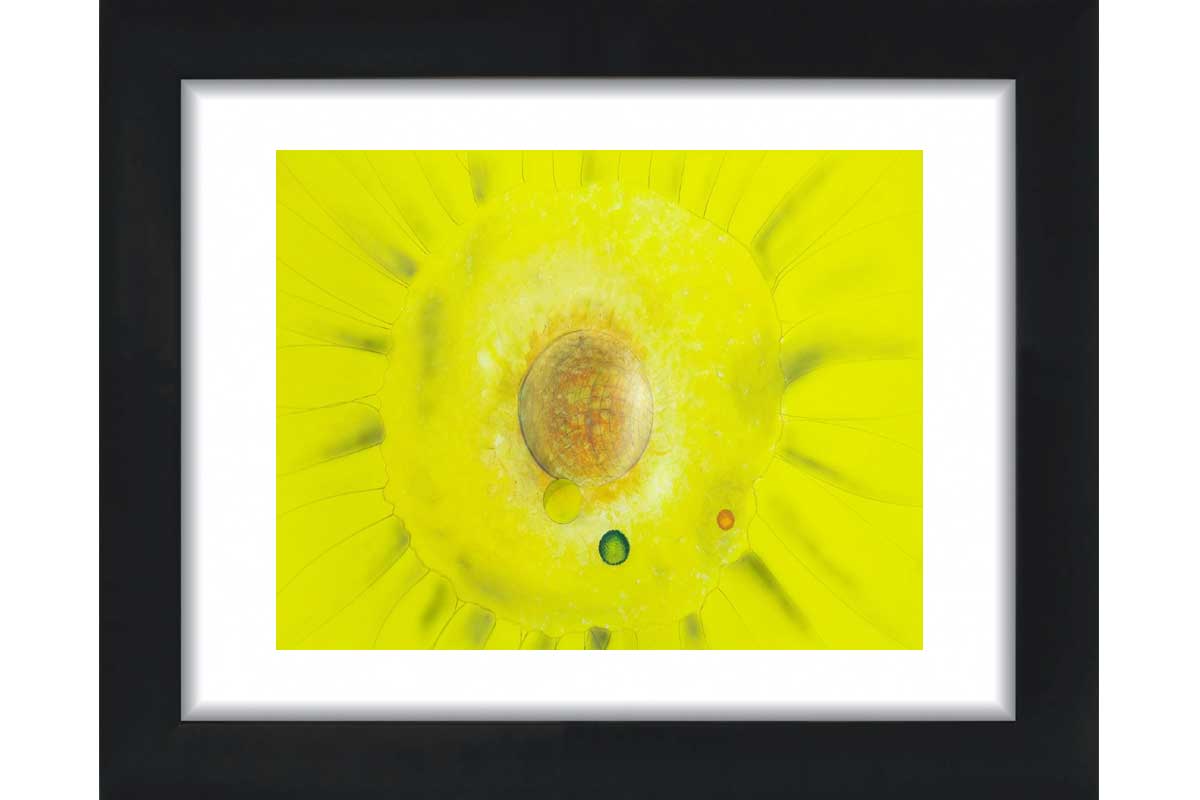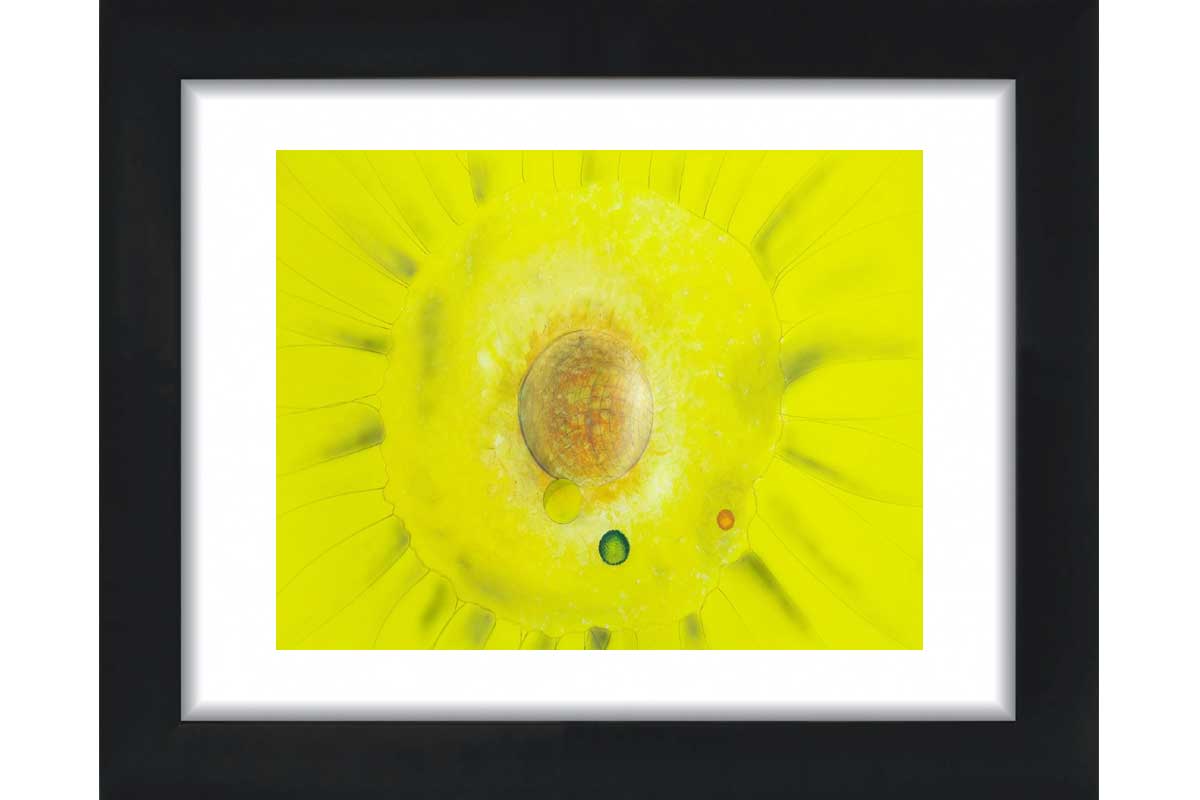 SunFlowers
8.5" x 11" giclées
limited edition of 100
signed, numbered on front
free U.S. shipping (cheap int'l)
This yellow monotone canvas can be interpreted as a literal sunflower head with seeds, and also a solar system, complete with planet-like structures presumably in orbit. On perhaps a rogue band of particulate dust forces attacking pollen in some microscopic battle. The simplistic design leaves ample room for interpretation.
This signed print is available as a closed edition of 100 in 8½ x 11" size. I print them in studio keeping costs down and making them affordable. After examination for quality, it is numbered in small black pen on the front & then I add my chickenscratch signature. It ships to you loose & unframed, giving you the option to display it how you see fit while making it affordable for all.
You may like these related prints