Prints
Snag limited edition signed & hand numbered giclée art prints by Brian Moss, including original paintings, fractal designs & liquid lights photography. Shipping is included for U.S. orders.
Symmetrical Catharsis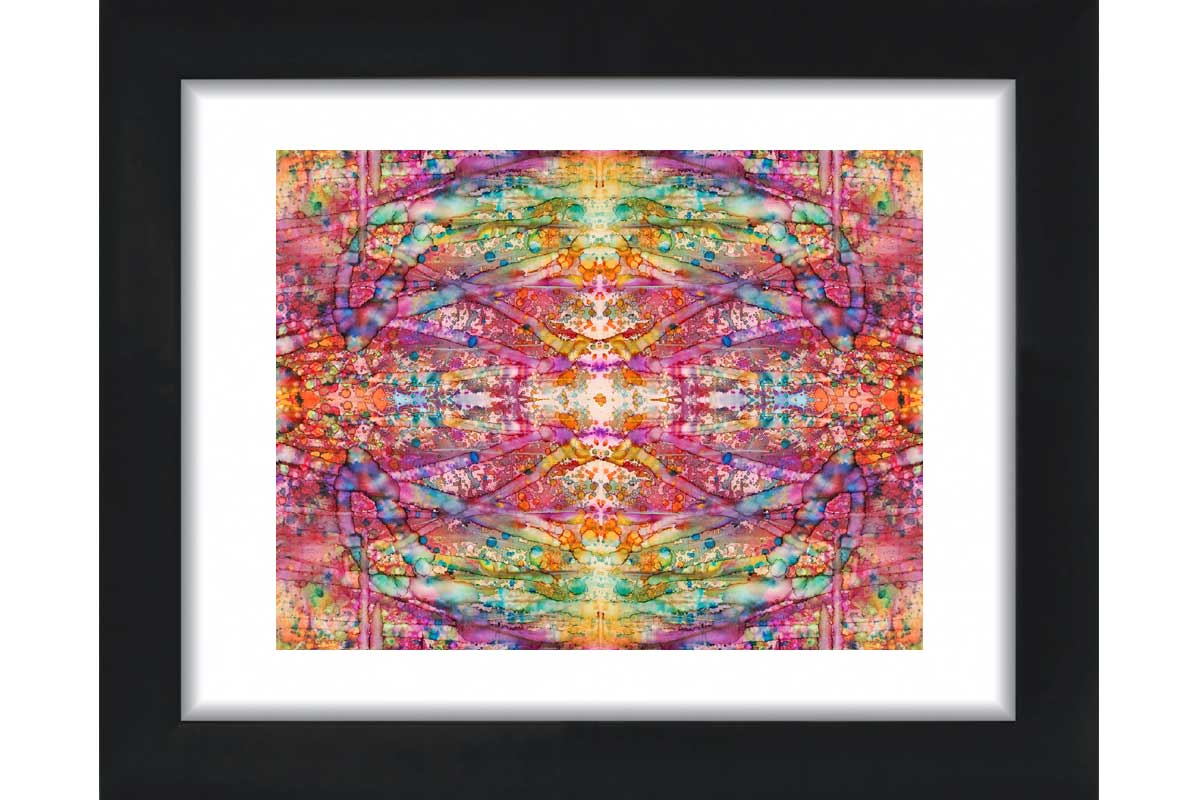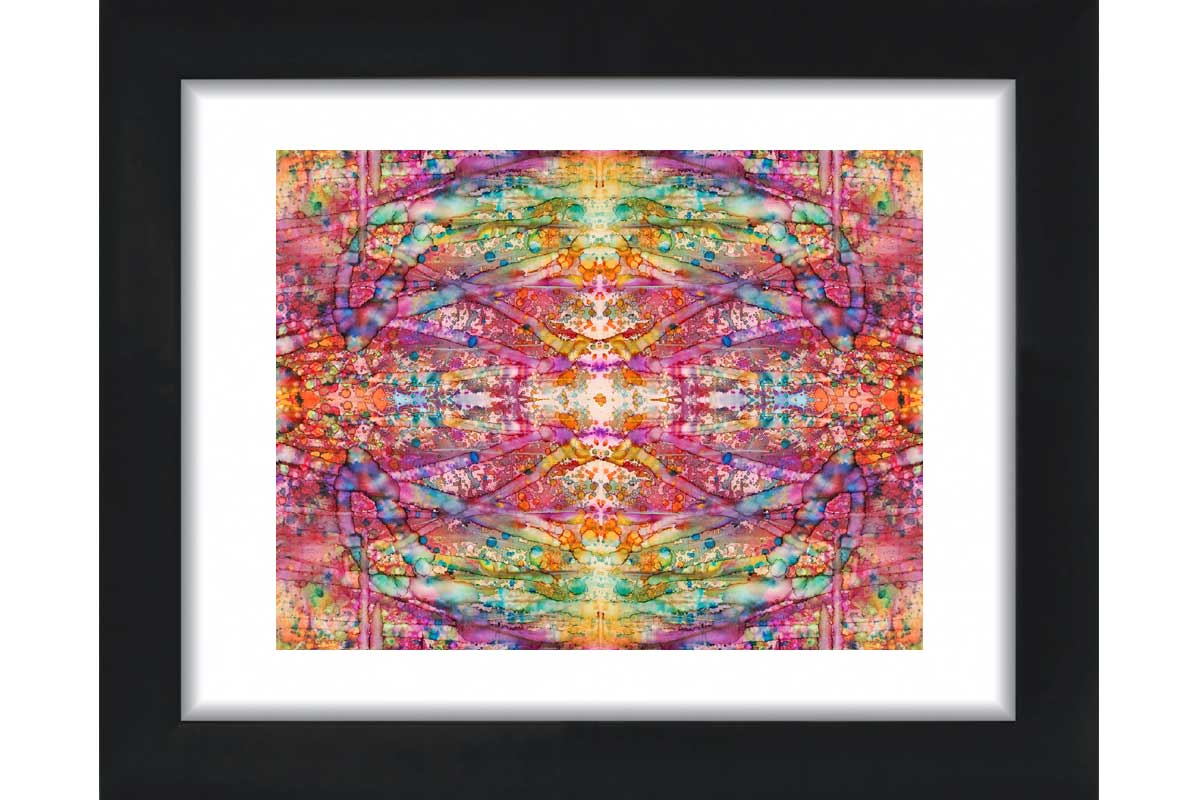 Symmetrical Catharsis
8.5" x 11" giclée
vibrant matte finish
limited to edition of 100
signed & numbered on front
By digitally manipulating an ink splattered canvas, I created this mirrored universe that inverts into itself in the center, then expands outwards. Hot pinks, oranges, blues and purples span across the abstract galaxy, with bursts of green and yellow dots accentuating the distorted lines as the colors disappear past our vantage point.
This was originally painted and created over a New Year's weekend, and so to me, it reminds me of the constant progression of time, atoms spinning forward never ceasing movement.
My line of signed art reproductions are printed on ultra premium bright white Epson paper which provides brilliant colors and high amounts of contrast. After inspection, each is hand numbered and signed by me on the front. Price is not indicative of inferior quality; I manufacturer these in house & buy all inks in bulk, allowing me to sell these to you at discounted prices versus comparable works by other more well known artists.
You may also enjoy these paintings