Prints
Snag limited edition signed & hand numbered giclée art prints by Brian Moss, including original paintings, fractal designs & liquid lights photography. Shipping is included for U.S. orders.
Universal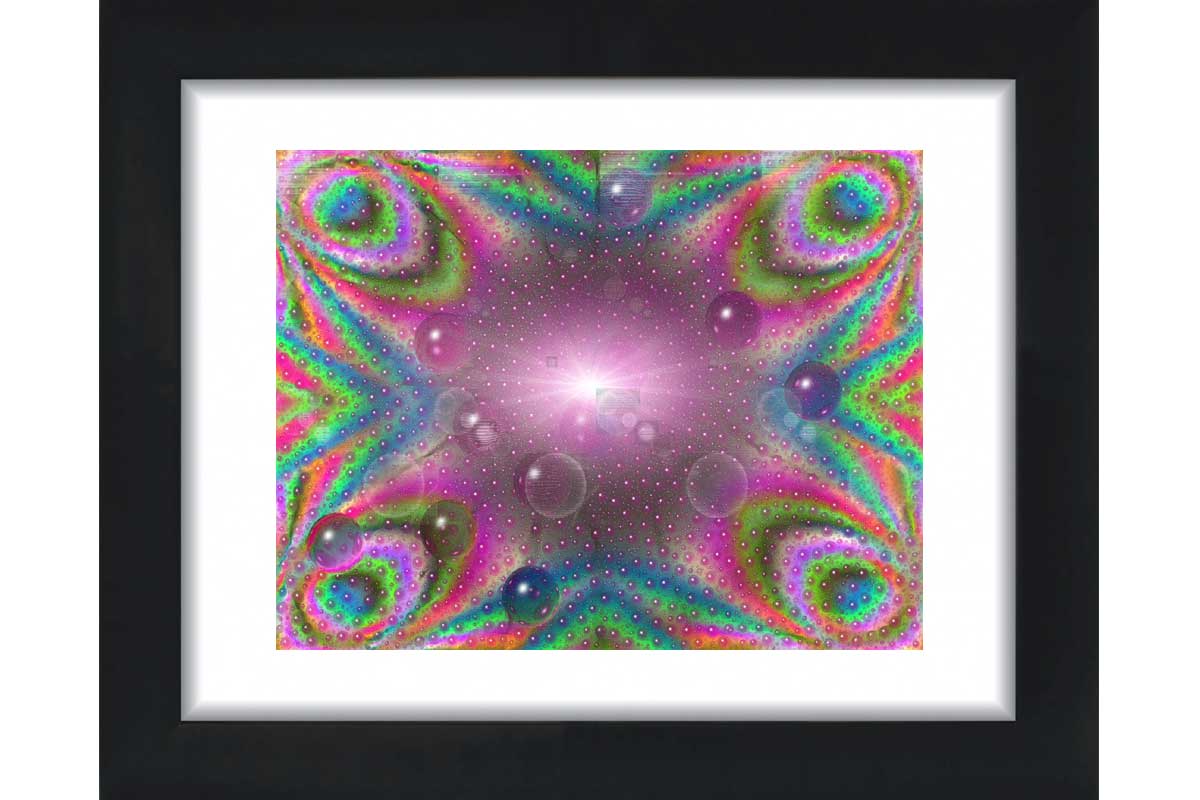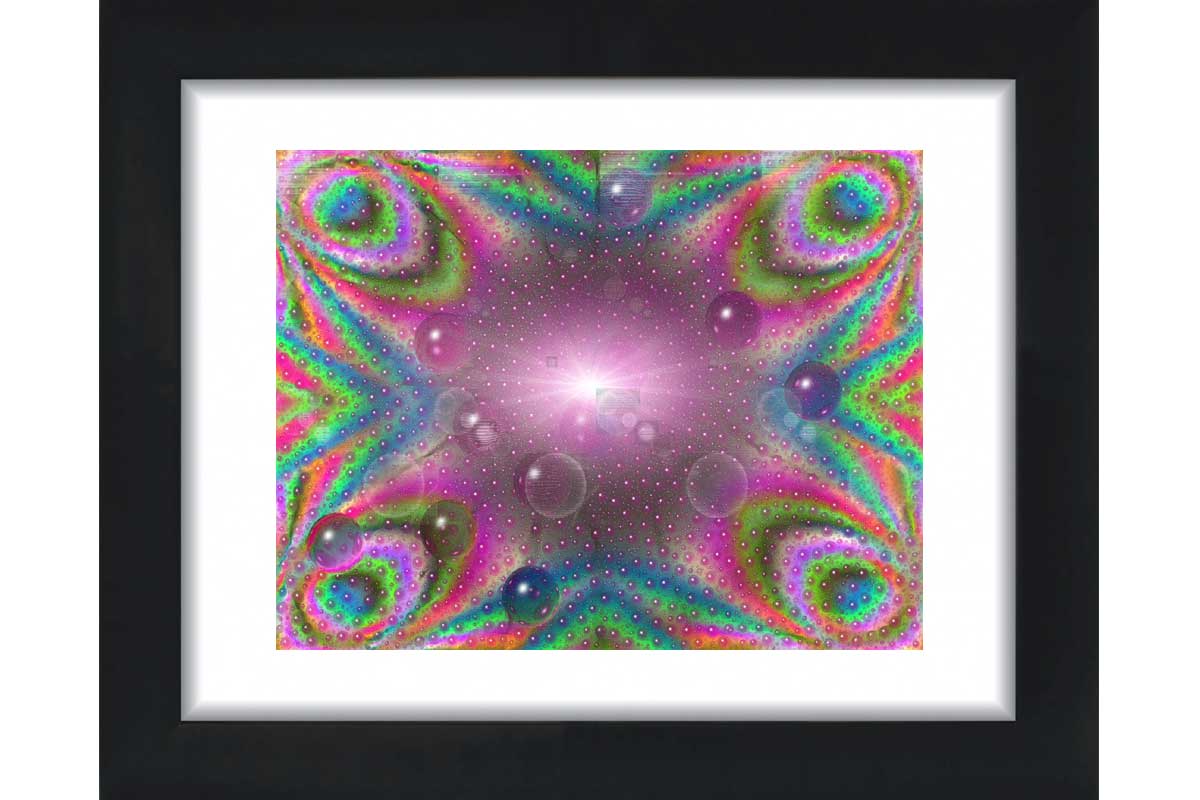 Universal
8.5" x 11" giclée print
limited to edition of 100
signed & numbered by artist
ships unframed, in stay-flat mailer
Textured bubbles rise up and float amidst a sea of lens flares in this abstract digital painting. Vibrant purples, magentas, blues, greens and oranges blanket the sky as the universe folds into itself in the center. The image is nearly symmetrical on all sides, with a random pattering of orbs throwing off the balance. A photoshop filter for droplets creates a uniform network of semi-transparent circles which dot the universe into even partitions.
Note that the image on your screen is compressed to load in a reasonable time, and that the print will look much more vibrant in real life.
This work is available as a signed and numbered print. It measures 8.5 x 11 inches and is printed on premium Epson matte presentation paper that provide excellent contrast & vibrant rich tones. Only one hundred prints will be offered of this image as a closed edition.
You might enjoy these prints