Prints
Snag limited edition signed & hand numbered giclée art prints by Brian Moss, including original paintings, fractal designs & liquid lights photography. Shipping is included for U.S. orders.
#0266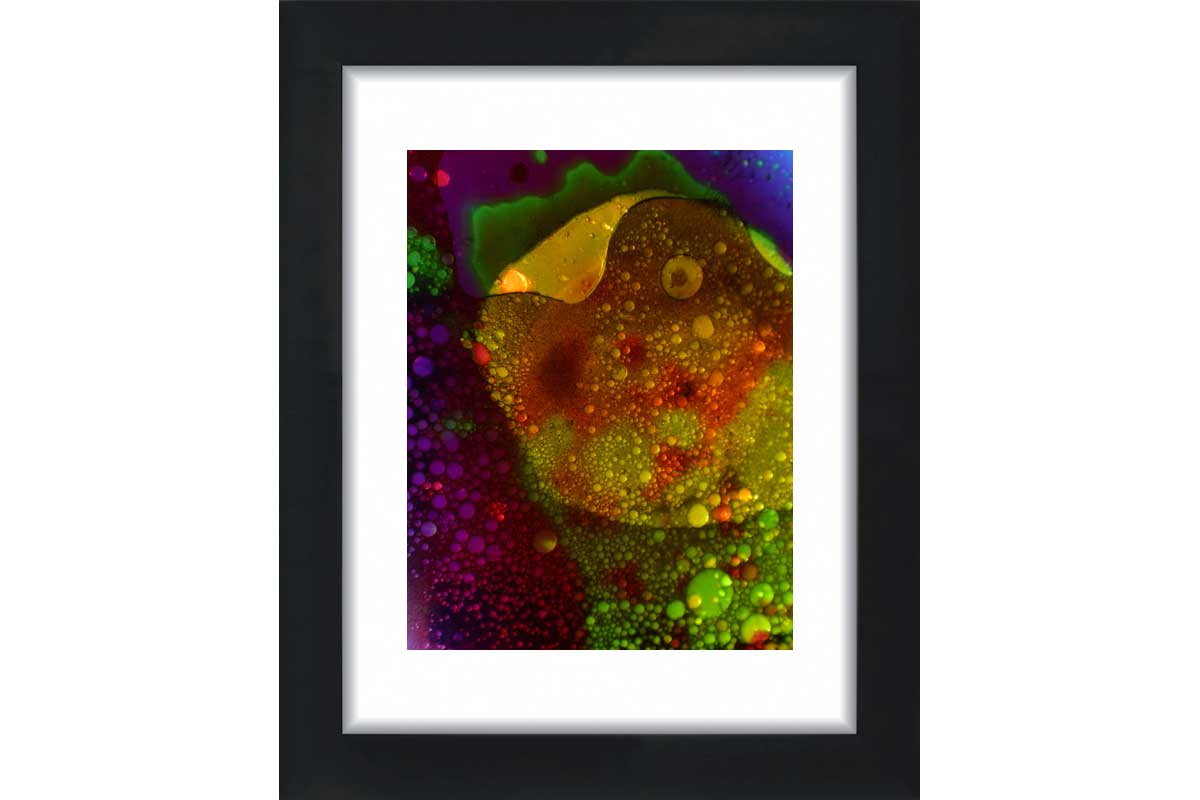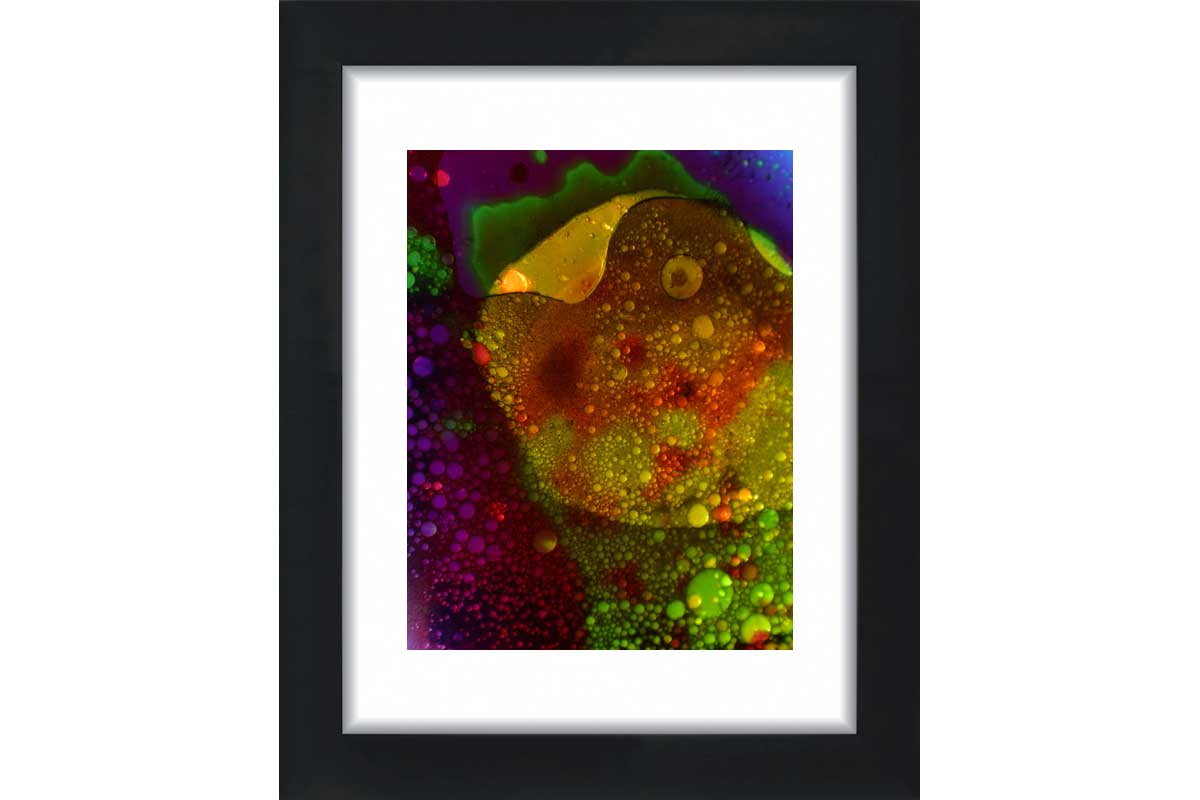 #0266
8.5" x 11" giclée print
closed edition size: 100
signed & hand numbered
complimentary U.S. delivery
Countless bubbles of every size fall into place in this fluid art image, with a large yellow circle serving as a main focal point. The other Mardi Gras colors of green and purple compliment the gold by giving the picture a festive energy. More than ¾ of the composition is textured, with the top portion comprising of solid pigments as if in suspended animation as it slowly invades the rest of the composition.
Available in a limited edition of 100 prints, this is printed on premium Epson glossy paper which provides a brilliant finish and retains the deep rich colors on your screen. Each is numbered and signed by me on the front in small black pen. View this FAQ for answers to common questions or for customer service.
You may like these bubbleriffic prints