Prints
Snag limited edition signed & hand numbered giclée art prints by Brian Moss, including original paintings, fractal designs & liquid lights photography. Shipping is included for U.S. orders.
#0165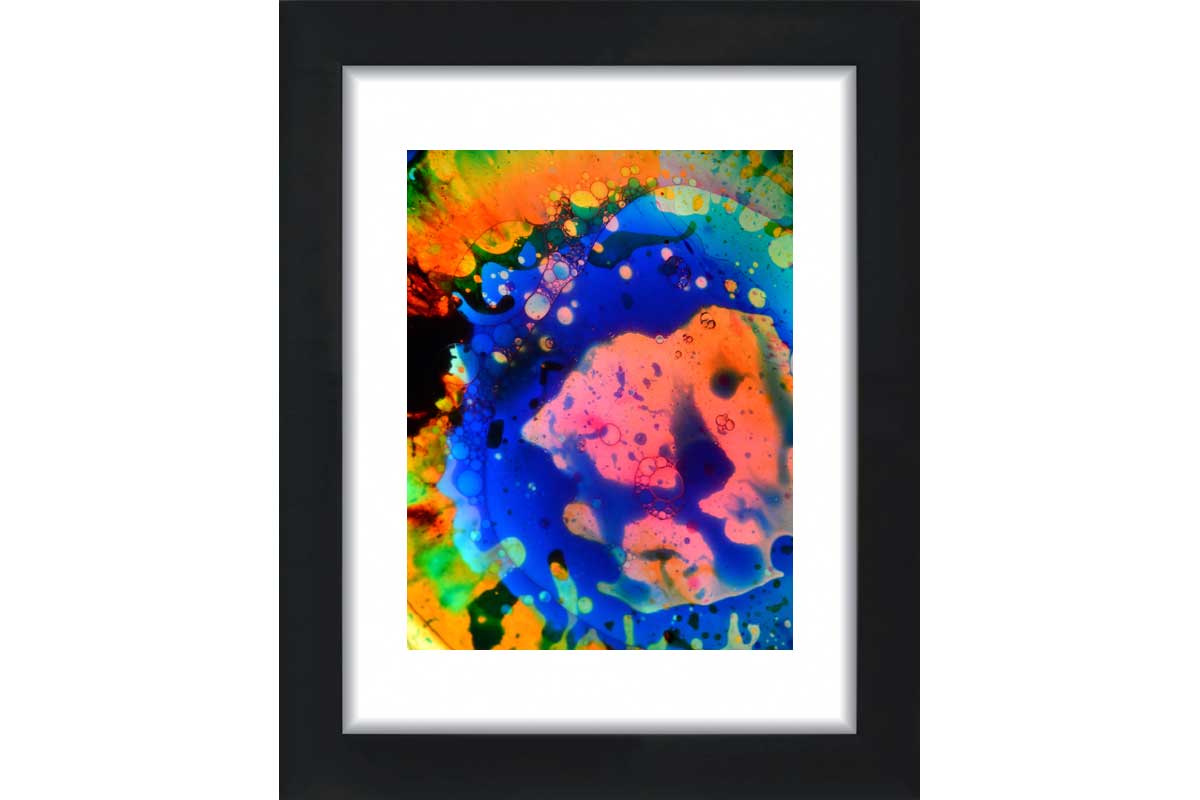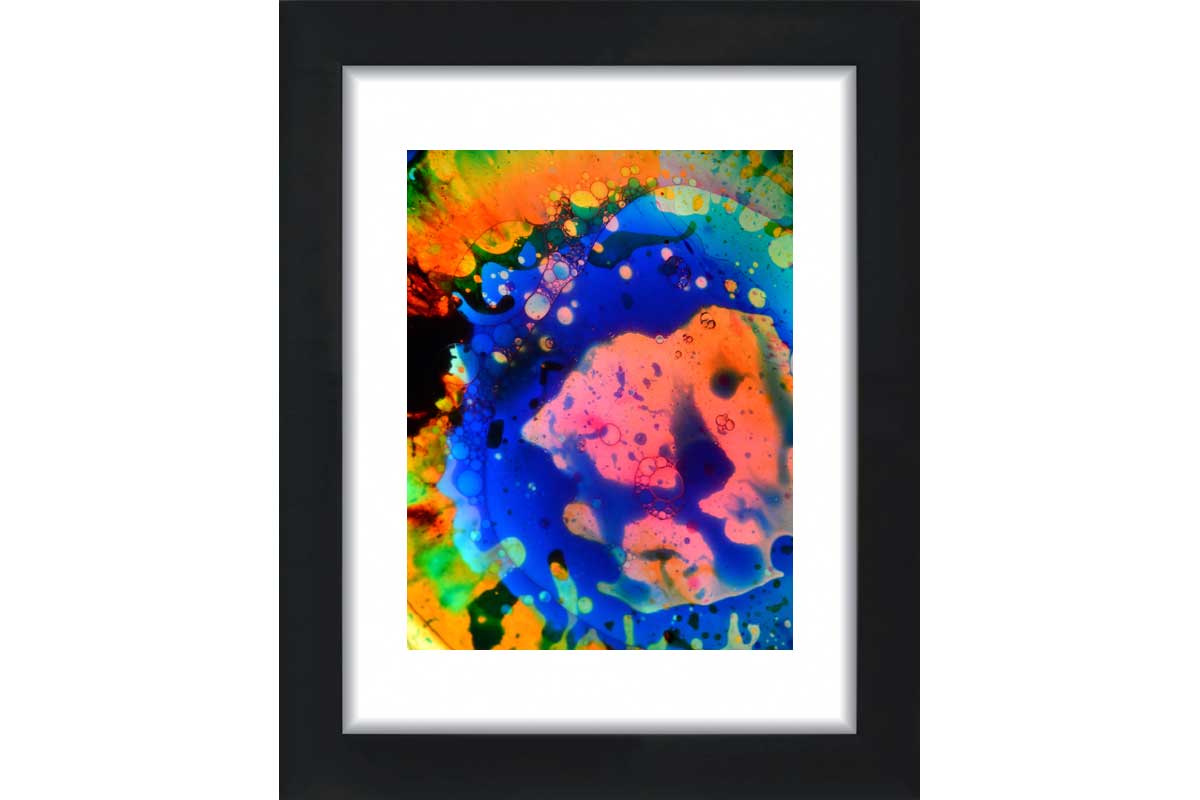 #0165
8.5" x 11" giclée print
limited to edition of 100
signed & numbered by artist
ships unframed, in stay-flat mailer
Oils and water-soluble fluids join forces in this chicken noodle soup textured utopia. A puddle of carnation pink is encircled by azure and sapphire colored pools with warm yellows, reds, and oranges framing the perimeter of the signed print. Bubbles of all sizes hold their ground in this hippie favorite. Some people may see a face due to the position of an circle in close proximity to a nose-like object, and that is the nature of fluids (and evolution).
Unlike figurative works, abstract art allows us to write our own narrative, or to simply enjoy an aesthetically pleasing image without having to assign significance to the colors or shapes.
This work is offered as a closed edition of 100. It is printed on heavyweight premium epson paper which reproduces the rich colors and contrast shown here. Images on my website have been compressed for web, so in fact the work will appear even more vibrant in person. Each of my prints have been numbered on the front and signed. They are shipped in thick ziplock bags making them easy to gift or store. Frames & mattes are shown for illustration; in order to make these as affordable as possible they ship loose.
More eye candy to tickle your retina