Prints
Snag limited edition signed & hand numbered giclée art prints by Brian Moss, including original paintings, fractal designs & liquid lights photography. Shipping is included for U.S. orders.
Circle Marks the Spot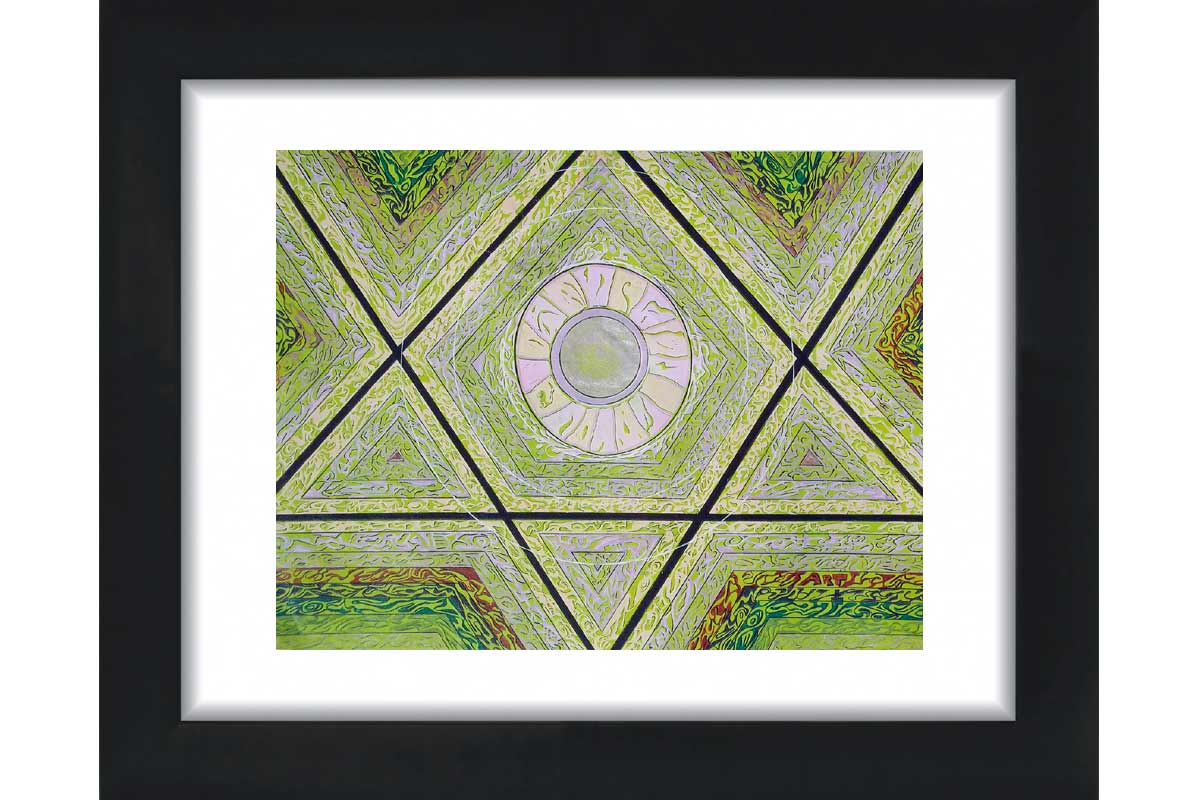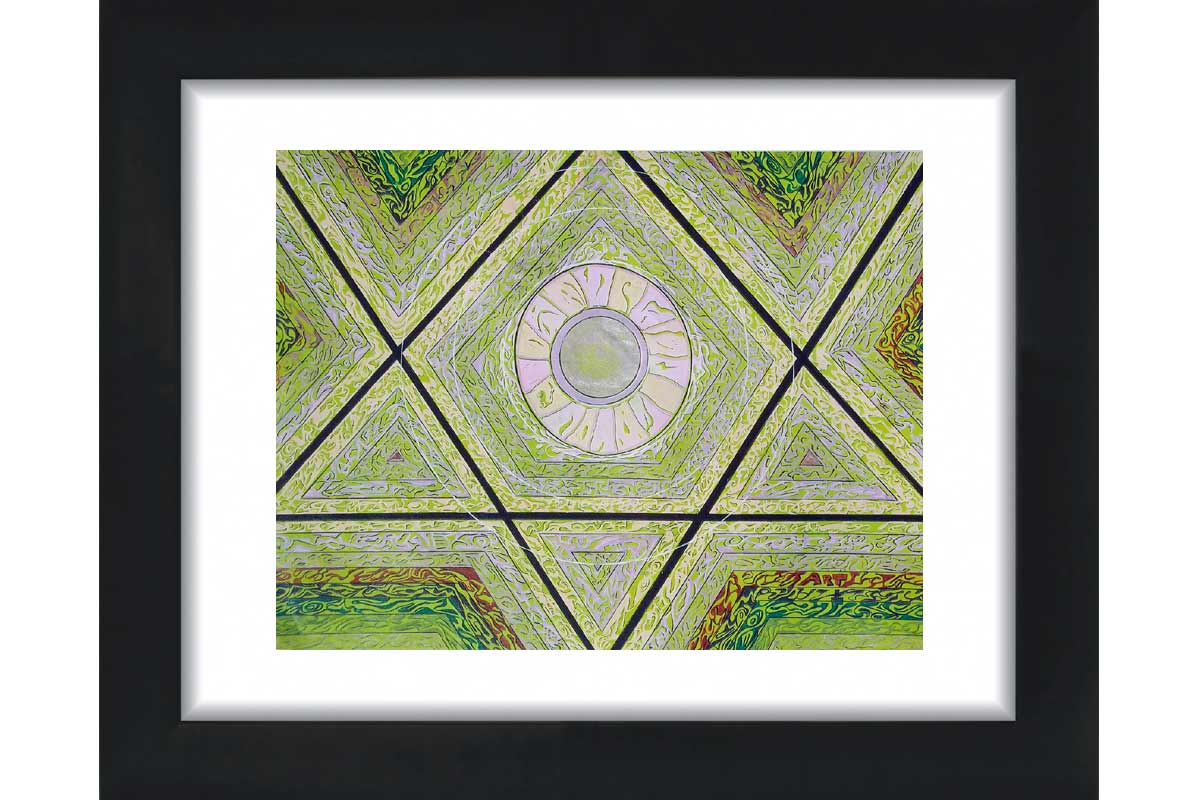 Circle Marks the Spot
8.5" x 11" prints
limited edition: 100
hand numbered on front
complimentary u.s. shipping
This multi-colored giclée print is a reproduction of a doodle-esque gel pen painting drawn entirely with pen & ink, circa age 16. It's in a markedly different style than more recent work, which in my youth consisted of more rigid lines and geometric patterns. Featuring bands of pastels in the center, the muted colors stretch outward with increasing intensity against a green background, darkening in hues as you explore further out. Do you spot the word "ART" spelled out?
The front of this art print is hand numbered out of a closed edition of 100, and bears my signature in small black pen. With a matte glare-free finish, this looks great matted & framed behind glass, or it can be displayed in a more budget-friendly manner. Shipping is included in the cost of all prints for orders going to the U.S., and is discounted for international shipments. View this FAQ for more info on ordering.
Visually similar prints by Brian Moss